Family Heritage in Dodge Custom Convertible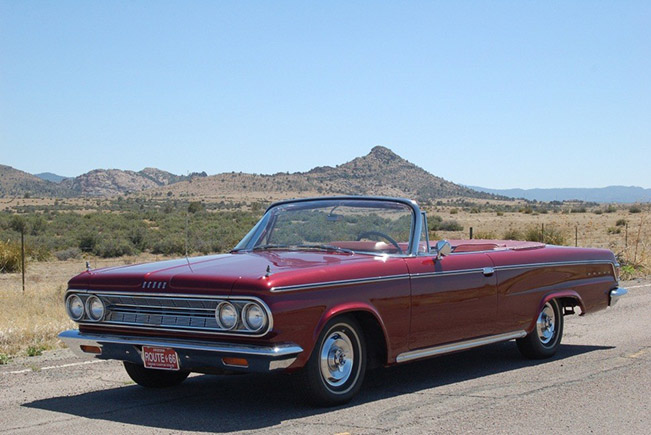 Collector cars usually have a base price to them, and are usually cataloged based on whether it is all original, packed with certain features, as well its overall mileage. But what can not be explained or defined in the pricing is how that vehicle came to be, the story behind that specific car, and who the original owner can improve the price of the vehicle.
A 1964 Dodge 880 Convertible is the topic of this discussion. It is a custom convertible produced in a model year celebrating the 50th year of the Dodge auto brand. It is also the year in which Dodge produced over 100 thousand vehicles. Out of all those created, there were just a thousand or so of these convertibles created. That alone adds value to the vehicle.
Now the major kicker to all of this is that the original owner was Anna Thomson Dodge, aka Mrs. Dodge herself. The widow of one of the Dodge Brothers, Horace. The convertible was purchased and given to her from her son Horace Jr. The sad end of that story was Horace never got around to seeing his mother drive her new vehicle, and died that following December.
Now almost 50 years later we now know this remarkable story of a vehicles history, and the people that were involved with it. The current owner Mary Wilson, and whose husband was the founding owner of the Buffalo Bills, says she knows the vehicle could use some restoration work done, but she is always glad to take it for a spin whenever she gets the chance.
Source: Kolosso Dodge