Fiat 500 Prima Edizione US deliveries started
Fiat North America has exclusively announced that the first deliveries of the limited edition urban mini - Fiat 500 Prima Edizione have already started.
Representing the first Fiat rides to be sold in North America since 1984, the limited-edition Fiat 500 Prima Edizione models are offered in three colors: Bianco, Rosso and Grigio (Gray).
Under the bonnet, all special rides will be fitted with Fiat's state-of-the-art engine technology MultiAir showcased by a 1.4-liters four-cylinder power unit mated to a manual transmission.
Fiat 500 Prima Edizione is designed as a collector car, each wearing a sequentially numbered vehicle identification number (VIN) and unique numbered matching badge on the instrument panel.
Laura Soave, Head of Fiat Brand North America, shared: "We are delighted to begin delivering the highly-anticipated Fiat Cinquecento Prima Edizione models to our cherished Fiat fans. We value their unwavering loyalty and are thrilled that we now can show our appreciation by delivering the Prima Edizione models. The Prima Edizione marks the exciting and long-awaited return of the Fiat brand and true Italian automotive design to North America."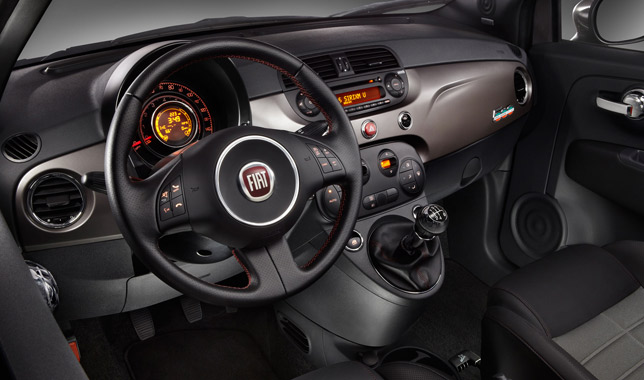 Source: Fiat