Fiat 500C by Gucci
How to make Fiat 500C more exciting? Just add Gucci to its name and it will become something special … and more expensive, of course. The convertible follows the 500 by Gucci, which was introduced several months, ago.
Orders for 2011 Fiat 500C by Gucci will start in August and the car will be distributed worldwide and from September will be on display in selected Italian Fiat showrooms. The price tag is €20 000.
For this amount of money you'll get a unique soft top with the Gucci green-red-green pattern, some chrome accents, automatic climate control, a leather-wrapped steering wheel and the Blue&Me infotainment system. 500C by Gucci will be available only in white with matte chrome-plated elements or glossy black with shiny chrome-plated accents.
Like the saloon version before, an original advertising campaign has been created for the Fiat "500C by Gucci" in which the car features next to model Natasha Poly. The selected Fiat dealerships that will be displaying the "500C by Gucci" will receive copies of an exclusive lifestyle brochure created as a fashion catalogue and designed to bring out the class and one-of-a-kind nature of this extraordinary interpretation of the glamorous world of 500 in artistic photographs.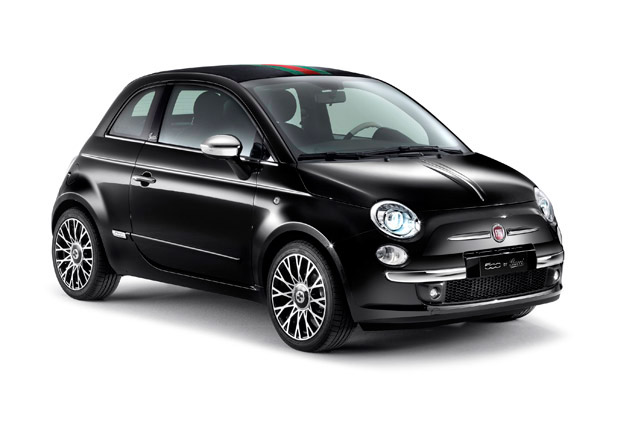 Source: Fiat