First Hennessey VelociRaptor SUV Unveiled [VIDEO]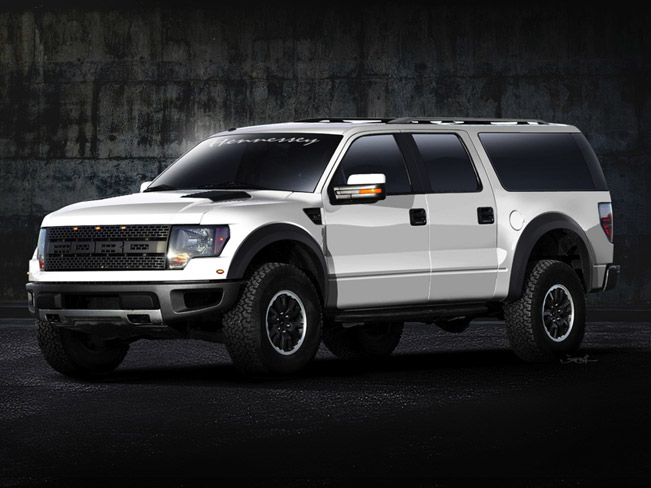 Hennessey Performance (HPE) has just revealed their first and extremely successful modification on VelociRaptor SUV. The vehicle is based on the Ford F-150 Raptor and it is entirely transformed to a full-sized SUV with seating for up to 8 people.
This means that the VelociRaptor SUV offers more seats and space. All of the factory Ford Raptor truck components and systems are kept in tact. What powers this HPE model is the same 6.2L Ford V8 engine which delivers 411 horsepower (302 kW). However, the tuning brand has included to it its VelociRaptor 600 Supercharged upgrade.
Other optional enhancements here include: Brembo front brake upgrade, larger wheels and tires, LED lighting upgrades, bespoke interior, electronic upgrades, security and armoring systems. Although the vehicle's weight is increased by approximately 600 lbs, the standard engine is still able in achieving 7.5 seconds acceleration time for the sprint from 0 to 100 km/h.
What is more, thanks to VelociRaptor 600 Supercharged upgrade, the SUV's power is increased to 600 hp (441 kW). This drops the 0-100 km/h acceleration time to 5.9 seconds. Hennessey VelociRaptor SUV is priced at $149 500 and production is going to be limited to just 30 units per year.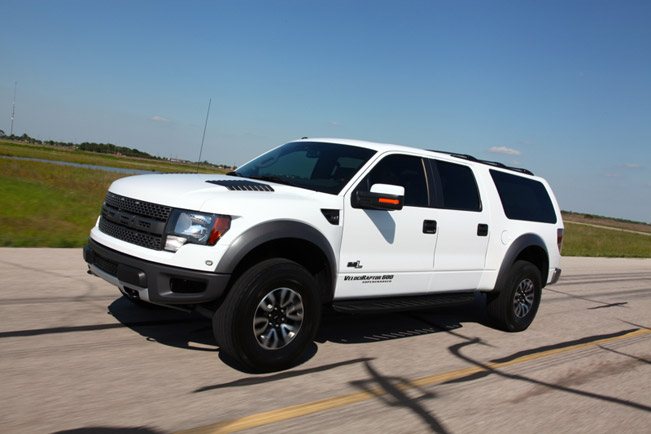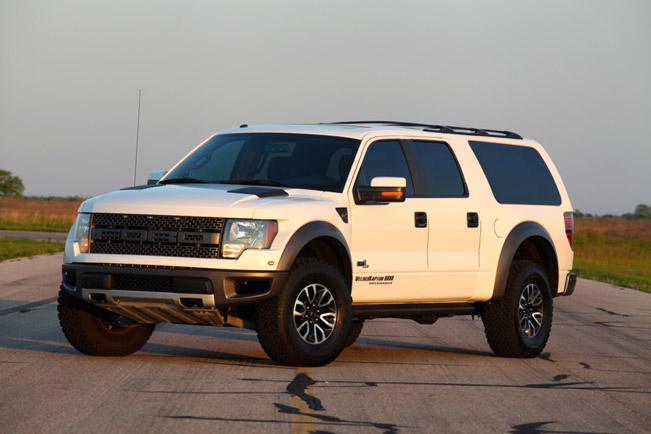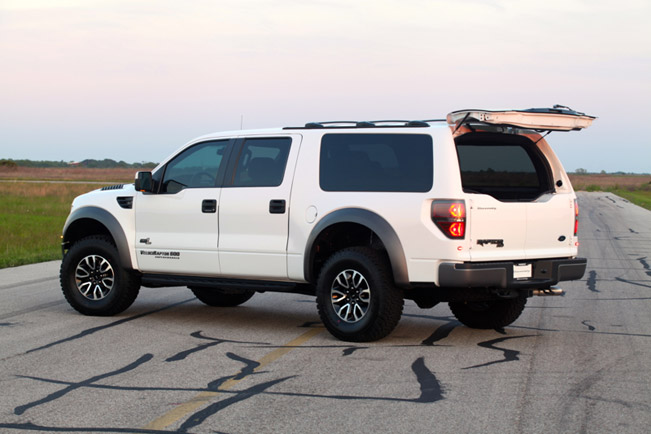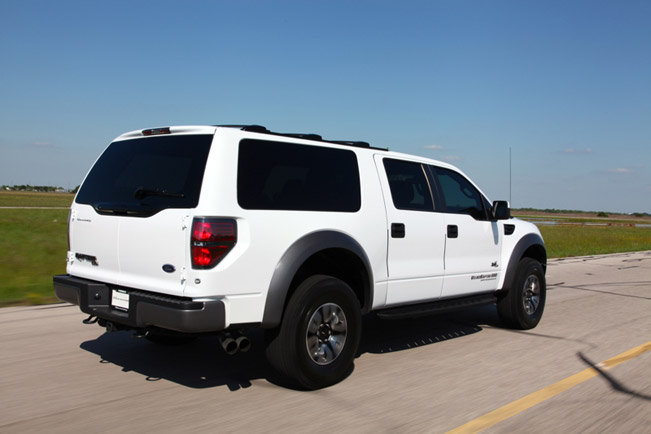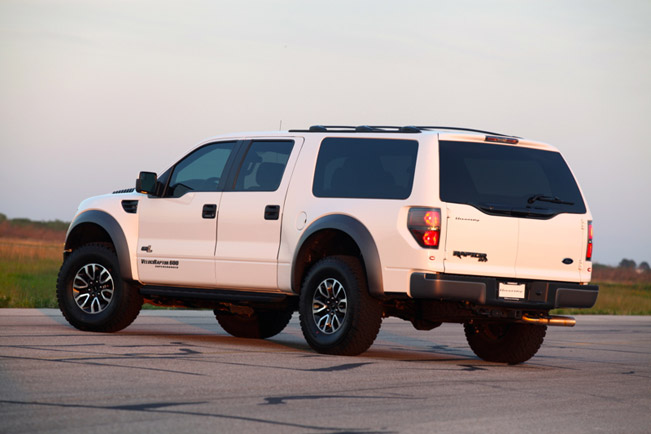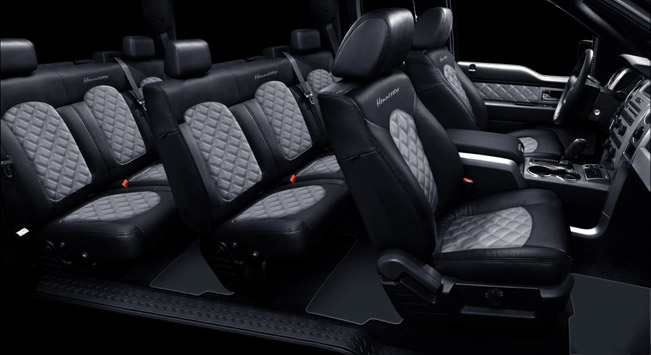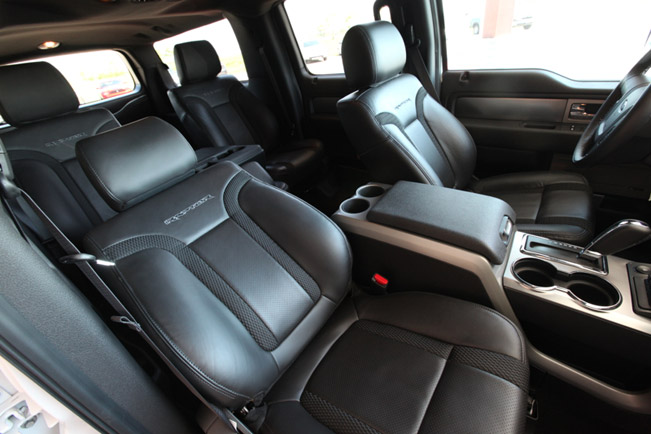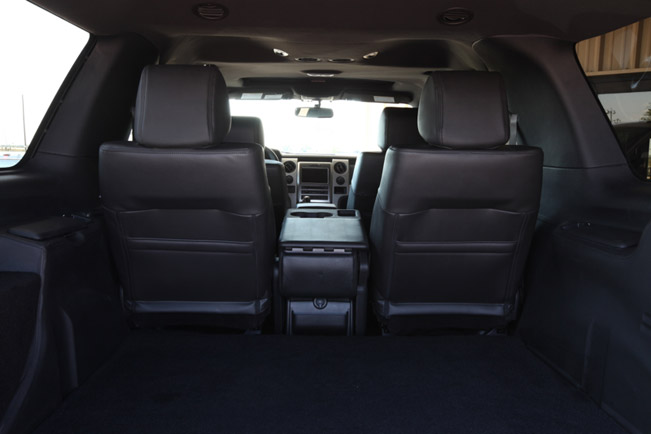 Video Source: YouTube
Source: Hennessey