First Pictures Of Fiat 500L MPW Released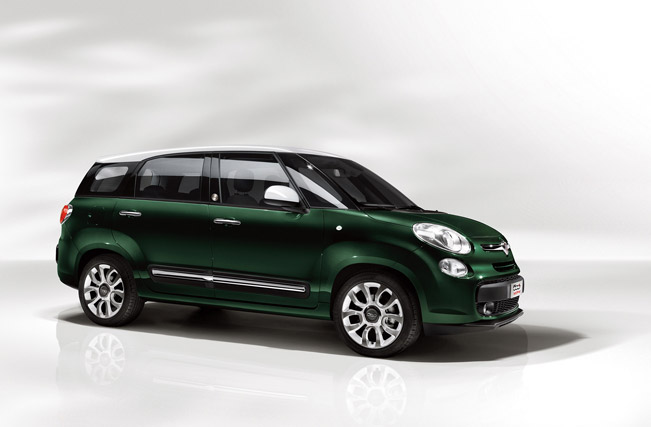 Fiat 500L MPW has just made its online debut and the first pictures of the model have been released. This new Fiat vehicle will have its world premiere in July on the sixth anniversary of the 500 family.
The 500L MPW has many attractive assets: the charm of the 500, the agility and compactness of a city-car, the comfort and contents of a C-segment station wagon and the space of an MPV. Therefore the car offers an effective utilization of space and design. Its design includes additional third row of seats (5 + 2-seater) and this means proportions of 435 cm length, 178 cm width and 167 cm height.
Furthermore, although the new Fiat is 20 cm shorter than a C-segment Station Wagon, it still offers great values in terms of comfort, space and load capacity, because of its volume of 638 litres.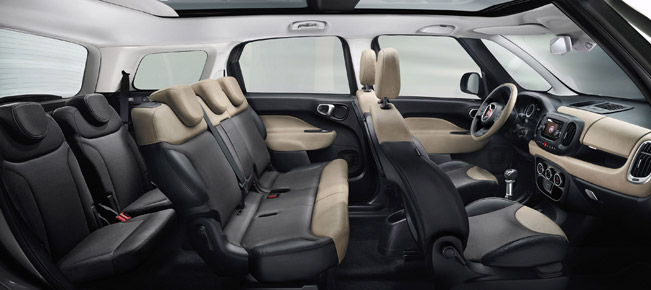 At launch, Fiat 500L MPW will be offered with two petrol engines - the 95 hp (70 kW) 1.4 16v and 105 hp (77 kW) 0.9 TwinAir Turbo, and with two turbodiesels - the 105 hop (77 kW) 1.6 MultiJet II and 85 hp (63 kW) 1.3 MultiJet II. The latter engine will be also available with an automatic transmission.
The range of the new model will also be offered in a choice of two trim levels called Pop Star and Lounge. Both will include 5 or 7 seats, and moreover the customers will have the choice of 19 body colours, including 11 two-tone combinations as well as 6 interior trims, 15 different types alloy wheels and hub caps.
The equipment featured in the range is demonstrated by the new leather interiors, integrated navigation system and rear camera which assists the reversing manoeuvres. First orders of Fiat 500L MPW will begin in July.
Source: Fiat