First Teaser Image Of Toyota Hybrid-R Concept Revelaed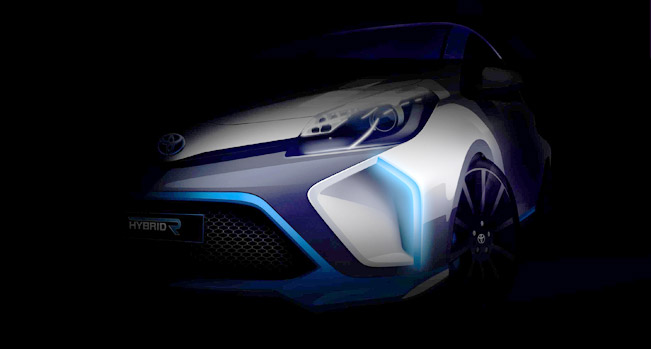 It was announced a few days ago that Toyota will unveil at 2013 Frankfurt Motor Show a brand new concept vehicle named Hybrid-R. Now the Japanese brand is teasing the public with an image that gives a glimpse of what the car would look like.
The Hybrid-R is going to be based on a current Toyota production model. What is more, the concept will be equipped with a powertrain that includes similar technology to the one utilized in TS030 Hybrid race car. The latter took part in the FIA World Endurance Championship.
This means that the vehicle will combine a high-power internal combustion engine with electric motors. The result is expected to be stunning: an achievement of a maximum power output of more than 400 hp (298 kW).
In addition, a dual mode control will offer the option the car's performance to be tailored to suit either road or racetrack. Toyota Hybrid-R Concept will be revealed at the event on 10th of September.
Source: Toyota