Spa Debut For The Updated Toyota TS030 Hybrid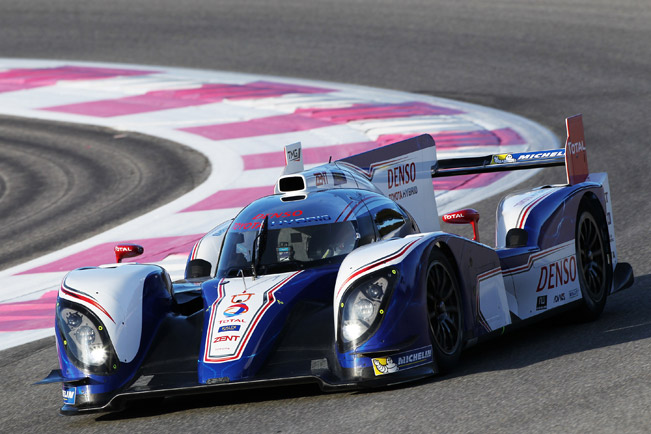 2013 Toyota TS030 Hybrid – the Le Mans Hybrid Challenger is going to make its official premiere at this weekend's Six Hours of Spa-Francorchamps, which is the second round of this year's FIA World Endurance Championship.
In Belgium, the team responsible for the success of the No7 machine is Alex Wurz, Nicolas Lapierre and Kazuki Nakajima. Following their podium finish at the series-opener in Silverstone, Anthony Davidson, Stéphane Sarrazin and Sébastien Biemi will return in the 2012-spec' No8 car.
The main changes done on the updated TS030 Hybrid are regarding its chassis and powertrain, thanks to which the car now delivers enhanced performance, reliability and serviceability. Additionally, a revised aerodynamic package has been also included. In this case we are speakin about an updated monocoque, which improves performance while mitigating the impact of new 2013 regulations of enhanced minimum weight (by 15 kg).
The powertrain of this Toyota Racing model utilizes a unique super capacitor which automatically generates 300 hp (220 kW) of boost, on top of the 530 hp (390 kW) produced by the 3.4-litre normally aspirated V8 petrol engine. Moreover, the powertrain was finely tuned in order to bring about better power, efficiency, management of the components used and reliability.
Source: Toyota