The Force Awakens with First Ever Fiat 500e Stormtrooper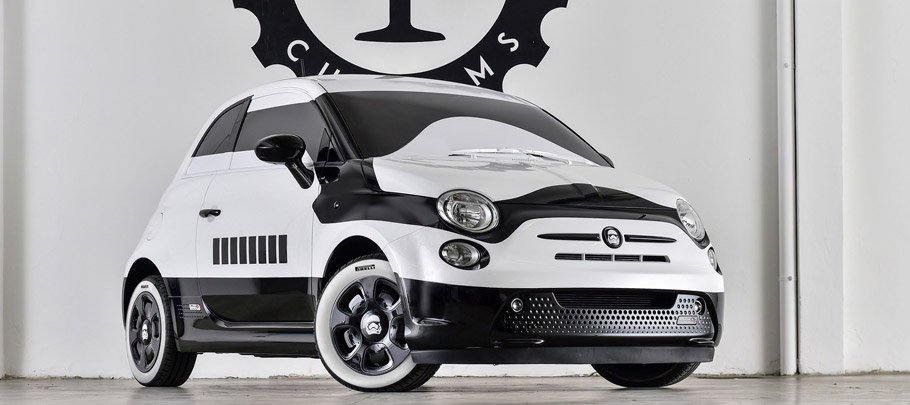 We are impatiently waiting for the premiere of "Star Wars: The Force Awakens" on 18th of December. And since there are a lot of fans among us, we decided to show you a very special Fiat 500e, which has taken the form of a stormtrooper. Unlike Vilner's tuning (see in the link below) of the BMW M6, this one actually mimics the mask of the famous character.
Fiat 500e stormtrooper along with the DVF Fiat 500X debuted at the Los Angeles Auto Show and cause great furor. Call it a perfect timing, but this car actually comes ahead of the premiere of the iconic series. So, let's check it out in details.
Fiat 500e stormtrooper
Inspired by the First Order Legion, the exterior livery of the Fiat 500e stormtrooper features two-tone black and white custom painting. To make it look like a helmet, the windshield and the side windows were specifically wrapped. Inside, everything is decorated in black and white, too.
SEE ALSO: HOT: Vilner Reveals BMW Stormtrooper 
The seats got Alcantara treatment, while the dash was painted in white and enriched by the "Star Wars" logo. The detailing has been always important for Fiat, hence this one received white/black lacquer treatment for the tiny styling components.  And have you spotted the First Order insignia on the two-tone leather-wrapped steering wheel? The last thing you should know about this impressive mini is that it was created by the specialists at Garage Italia Customs.
DVF Fiat 500X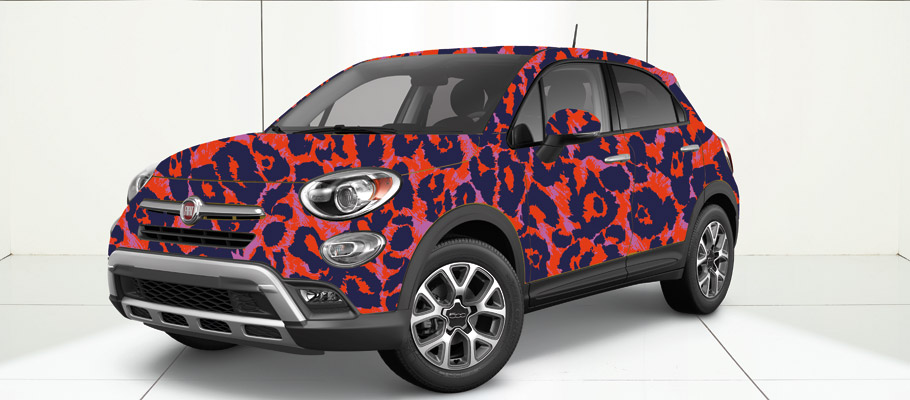 At the show, the company also displayed a custom-wrapped DVF Fiat 500X. DVF are initials who stand for the name of Diane von Furstenberg. As an inimitable, self-made fashion icon, business woman and mentor, she called upon viewers of E!'s "House of DVF" to share their stories of "How I Became the Woman I Wanted to Be." One winner drove away with a custom Fiat 500X wrapped in a DVF Heritage print.
Source: FIAT