Ford Everest Concept Makes ASEAN Debut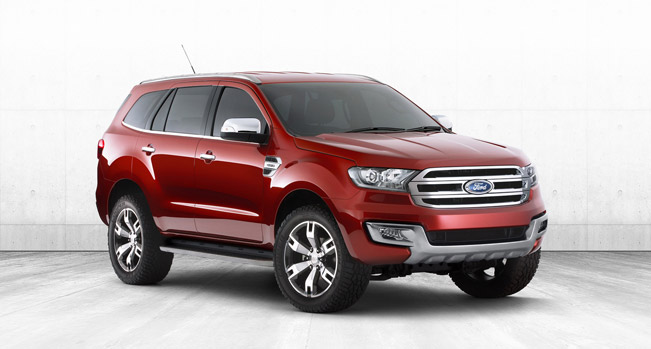 Ford Everest Concept has just made its ASEAN debut at the Bangkok International Auto Show, showing a blend of strength, style and technology. In August the premium SUV will make a global reveal in Sydney, Australia.
The new concept of the brand shows the innovative design philosophy for a mid-size, seven-seat SUV. It is powerful and refined, and unmistakably Ford, being built on key design cues. The vehicle combines sleekness and refinement with bold and rugged style.
At the front, the headlamps are connected to an inverted trapezoid grille. In fact, the headlamps were enlarged offering better functionality and at the same time emphasizing the grille and the SUV's width.
At the sides, the concept has sculpted sleek and tailored lines, while at the rear Everest boasts chiseled taillamps over a negative scallop. This makes contrasts with the square, flat liftgates typically found on traditional SUVs. In addition, the vehicle has high ground clearance which contributes towards great off-road potential.
The paint scheme that Ford has used here is called "Sunset Flare" - a show-stopping red with a flash of orange. The color highlights additionally the credentials of the bold and powerful model, while giving an extra touch of warmth and luxury.
Source: Ford