Ford EVOS Concept at 2013 Salon Privé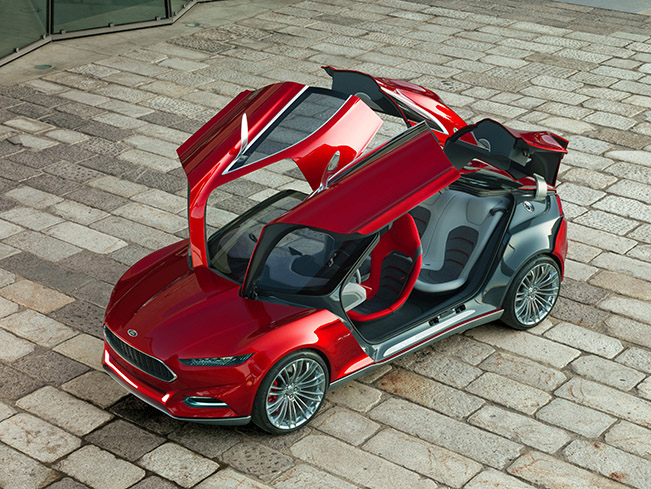 Ford will exhibit the Evos Concept Car at the 2013 Salon Privé, which will be held this September.
The Evos Concept showcases Ford's global design language and a new vision for customer-focused intuitive technologies. It's a 4-door, 4-seat fastback concept with state-of-the-art lithium-ion plug-in hybrid technology. The concept also features hinged gullwing-style doors, both front and rear, providing access to the spacious four-seat cabin.
Future Ford products will all feature many of the distinctive design ideas and advanced technologies seen in the Ford Evos Concept, many of which are currently under development in the Ford Research and Innovation laboratories.
Tickets for Salon Privé can be purchased at online or by calling the Ticket Hotline.  Entry is fully inclusive of Pommery champagne, lobster luncheon, English afternoon tea and full access to all areas
Source: Ford