2015 Ford F-150: Toughest and Most Aerodynamic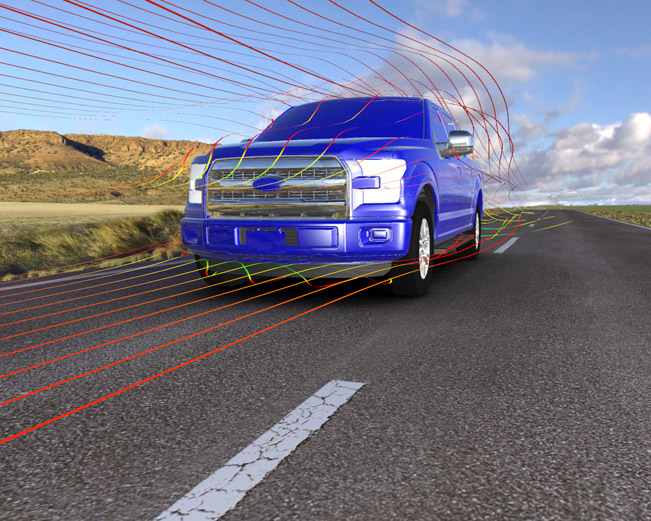 The designers of the new 2015 Ford F-150 made a challenging goal when they decided to reimagine the iconic pickup. They had to create an aerodynamic and efficient design that at the same time did not compromise the tough looks of the Ford truck. And we must say that the team definitely succeeded. Just take a look at F-150's structured look features such as squared-off edges, shapes and surfaces. The vehicle expresses confidence, capability and work readiness. What is more, these elements are made in such way that they allow the truck to slip through the air more efficiently.
What balances strength and efficiency is the incorporation of sharp edges into the overall design. They not only convey toughness, but also enable airflow to hug the surfaces at the front portion of the truck. In fact, thee rear corners are designed to minimize turbulence and swirling air that can cause drag and reduce efficiency.
In addition, the vertical grille includes angled outer portions, which lead to the headlamps and bumper corners. The latter are swept back to smoothly direct airflow down the sides, reducing drag. The design of the hood allows the air to smoothly flow to the windshield and roof.
The tests lead in the wind tunnel enabled designers to see the benefits of the aerodynamic efficiencies. First, the flush-mounted windshield eliminates the need for molding that would disrupt smooth airflow. Next, the tailgate top act as a spoiler, reducing turbulence behind the truck.
The cargo box is narrower than the cab, however – the box volume was not reduced. This improves airflow, while a trim piece prevents air from getting trapped between cab and box. The rear corners with the taillamps are angled so the air breaks off cleanly and reduces turbulence behind the truck. At last, the duct under the headlamp channels air through to the wheel housing and reduces the wake generated from the wheel.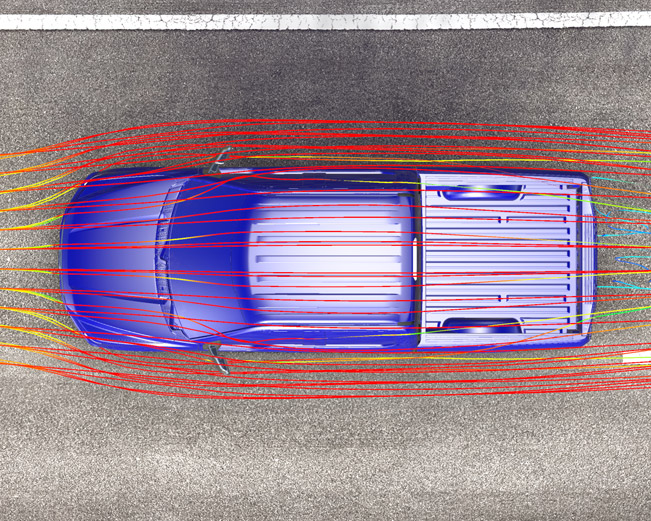 Source: Ford