The Ultimate Safety System Comes With the 2015 F-150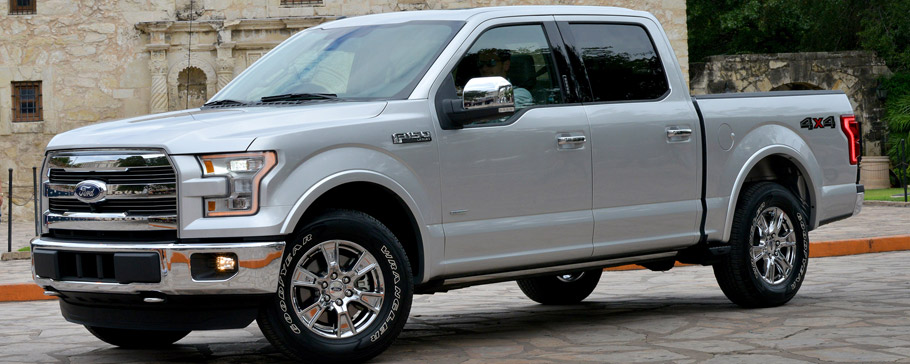 The fresh Ford F-150 SuperCrew won the highest possible safety rating. In fact, the F-150 is said to be the toughest, smartest and most reliable F-150 model ever created. Because of the 31 safety additions, the 2015 F-150 has confidently earned the five-star Overall Vehicle Score in the National Highway Traffic Safety Administration's New Car Assessment Program
A cross-functional team of specialist at Ford manufactury developed a vehicle, that comes with incredible weight-reduce, fuel economy and safety upgrades. The crew designed components and schemes, that, blended together bring us the safest F-150 ever created.
The frame is restyled and especially designed for safety drive. Engineers at Ford used a high-strength steel, that further improves stiffness and durability of the vehicle. And adds to the overall weight reduction with almost 60 pounds.
Ford's engineers developed a cabin, that features a hydroformed roof rails, interesting cabin structure and roof bows to ensure even additional safety and lower body weight.
As you noticed, the Ford engineers had only one word in their minds, when they constructed the F-150. Safety. And, in fact, the safety features don't end here. Additional restraint system includes numerous driver-assist features, including adaptive cruise control and active park assist.
The trusty F-150 is geared with 2.7-liter EcoBoost engine, that features wonderful fuel economy and environmentally friendly drive: the emissions are measured at 19 mpg city drive, 26 mpg highway drive and both combined bring you 22 mpg.
Safety and efficiency. Simply a dream car.
Source: Ford