Ford Confirms the Launch of Falcon XR6 and XR8 Sprint Models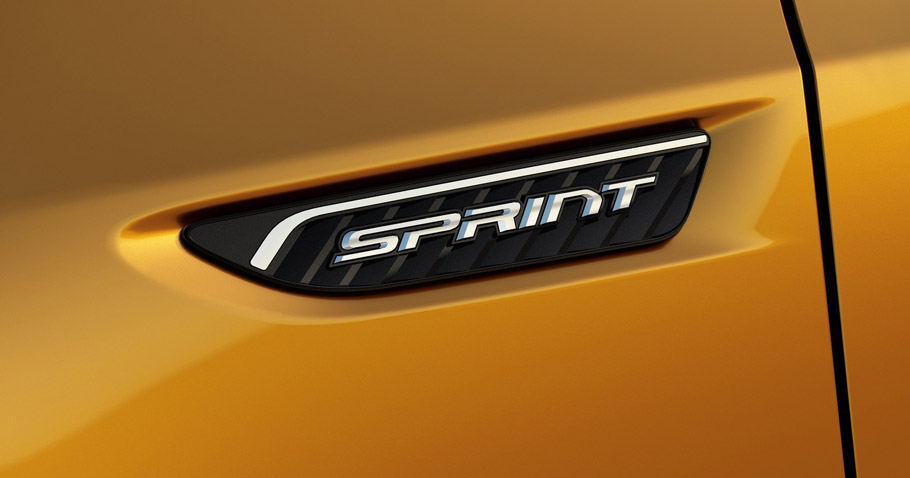 Ford Falcon XR Sprint is making a big noise on the web right now and the reason for this is the first released teaser image by Ford Australia. Although it shows only the "Sprint" badge of the famous car, it also confirms the forth-coming release of the limited edition vehicle. Precisely, the car will be launched next year in a special edition variant, which of course will have a limited run. So this is big, isn't it?
What we know is that the car will be introduced as an XR6 model variant and it will be powered by a turbocharged six-cylinder petrol unit. The engine will be linked to a six-speed automatic transmission. But this isn't all. The better part of the news here is that along with the XR6 model, there will be an introduction of a XR8 version.
SEE ALSO: Ford Unveils Special Editions for the Upcoming 2016 Season 
The XR8 will be more powerful, because it will be driven by the supercharged V8 engine connected to a six-speed manual transmission as a standard or an available automatic one. It was also confirmed that both Falcons will feature power increase that will be accompanied by stronger brakes.
Moreover, Ford Australia also plans to give the Falcon XR Sprint new styling equipment by adding exclusive wheels and exterior stripes, bespoke interior and "Sprint" badging almost everywhere, including on the seats and a special "Sprint" plaque for the engine.
Ford Australia president and CEO Graeme Whickman said that the Falcon XR Sprint is made for the fans, and precisely that the "limited-edition series … will be highly regarded by Falcon fans". He expects that these performance Fords will be highly collectible.
Stay tuned because more details about the Falcons are coming very soon. The Sprint badge pays tribute to the Falcon heritage and the original model, sold throughout North America in the sixties. The same badge was utilized for the famous Australian Falcon from the 1993, the ED XR8, which had optimized V8 engine, extreme suspension and was produced in a limited run of 300 units.
Source: Ford