Jay Leno's Garage: 1963 Ford Falcon [VIDEO]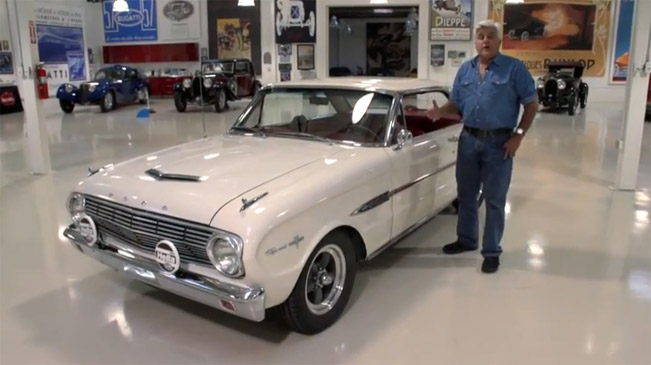 After years of looking at the magazine ad for the Falcon, Jay Leno final got his hands on one. Here's a nice video, where Jay Leno speaks enthusiastically about this 1963 Ford Falcon Sprint.
This Ford was in fact the prototype for the Mustang and Jays revealing how many years he was searching for it. Obviously - a hard one to find. He found it and bought it from Bringatrailer (BaT).
The modified Ford cost Leno $26k, and surprisingly the seller designed the build himself. He summed up the experience with the following; "It was amazing… and the comments below the story certainly justify my approach!" A great response to a really great car!
This hardtop called "Sprint" was introduced in 1963. And this unit was built exactly in the taste of Leno. Instead of its original Fairlane's 164 hp "Challenger" 260 CID (4.3 L) V8 engine, it is equipped with the 1965 289-cubic-inch one, which generates 360 horsepower (265 kW).
Other modifications were made to the transmission as well. The original Falcon had four-speed manual transmission. This one has a five-speed one. Take a look yourself and find out what else has been done here.
Video Source: YouTube
Source: Bringatrailer