2014 Ford Fiesta with 1.0-liter EcoBoost Confirmed for US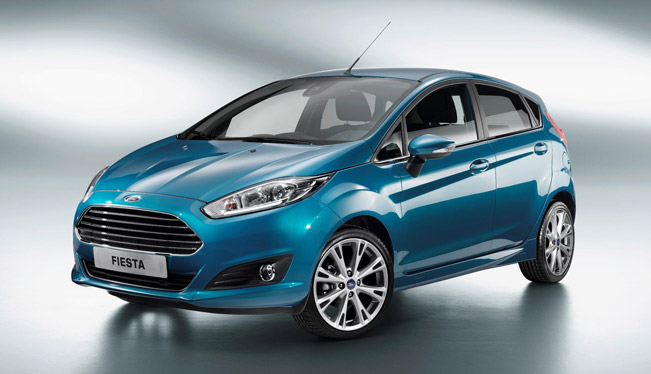 2014 Ford Fiesta which was unveiled in the beginning of September this year will be officially launched in the United States' market next year, and will be the first Ford vehicle to include the award-winning 1.0-liter EcoBoost engine.
Although this is the smallest engine available in its class, it still delivers power, torque and refinement. And to be more precise, the smooth, quiet-running engine generates 123 horsepower (90 kW) and peak torque of 200 Nm (148 lb.-ft.).
The newest engine joins the most fuel-efficient model in Ford's lineup. As a matter of fact, next year Ford will offer eight vehicles rated at 40 mpg. In addition, this engine is company's first three-cylinder one, but it debuts many new technologies: an offset crankshaft; variable oil pump; split cooling system; external-balancing, super-small, responsive turbocharger; and a timing belt immersed in engine oil.
The result is a quiet, smooth-running engine which produces roughly the same output as a 1.6-liter four-cylinder, delivering higher fuel economy and lower emissions. In Europe, besides the Fiesta, the 1.0-liter EcoBoost engine is launched already in the B-MAX and C-MAX models, and will also be offered in the new Mondeo.
EcoBoost combines turbocharging with gasoline direct injection and variable valve timing. This allows the larger engine to be replaced with a smaller one, however with no loss of performance and at least a 20 percent gain in fuel economy.
Source: Ford