2013 Ford Focus ST shows impressive efficiency
2013 Ford Focus ST turns out to be highly efficient, because of its new 2.0-liter EcoBoost® four-cylinder engine. Thanks to it the Ford achieves incredible fuel economy numbers: 32 mpg highway, 23 mpg city and 26 mpg combined.
This means that the Focus ST, which is six-speed manual only, has better fuel efficiency performance compared to its rivals in the same class, for example such as Volkswagen GTI and MazdaSpeed3.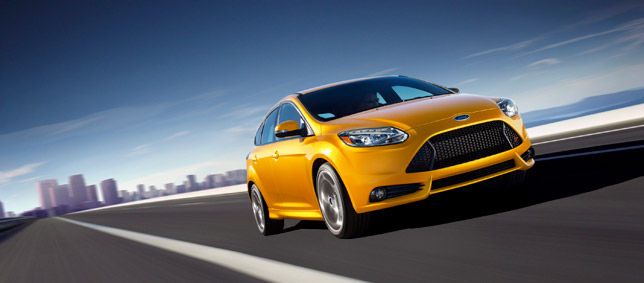 If we have to make a comparison between this and the current version of the 2013 Ford Focus ST with the previous-generation Ford Focus, well the latter produced only 140 horsepower (103 kW) and 136 lb.-ft. (184 Nm) of torque. Now, the Focus ST gives up only 3 mpg on the highway but gains 112 horsepower (82 kW) and 134 lb.-ft. (182 Nm) of torque, this means a total of 252 horsepower (185 kW) and 270 lb.-ft. (366 Nm).
The main reason for the great economy results is the special engine that the car has. In fact, the Focus ST is the first that has the four-cylinder performance EcoBoost engine. Now, the fuel-efficient EcoBoost powertrains are a mainstay in Ford's lineup.
Source: Ford