Ford Mondeo by Loder1899
Loder1899 have gotten their hands on the rather flawless Ford Mondeo Mk 4. What could they have possibly done to it, to make it better?
For one thing, they have installed a cupspoiler which is also available in carbon for twice the price. A new rear apron also comes as part of the package with again an all carbon option. We can't see it but apparently at the back end there's also a diffuser and some neat pipes sticking out. The exhaust system offered by Loder1899 consists of two stainless steel pipes. Sports catalysts are also an option. Wrapping up the exterior look is the lowering kit which lowers the car's stance by around 35 mm. Not only do you get more stability out of the corners with that, but the 9x20 Vergito Viginti wheels with 245/30R tires on them will gain more prominence.
Is your Ford Mondeo a diesel? If so, throw in a performance upgrade as the cherry on top. The 2.2-liter TDCI model can gain up to 45 hp with Loder's ECU remapping know-how. That's 244 hp of pure power coming at you at 3,500 rpm. Naturally, the torque is up as well. Nearly 500 Nm of it at just 1750 rpm. With that in mind, the top speed is now 228 km/h and the zero to 100 km sprint can be done in 8.0 seconds. No dramatic changes in the consumption though – 6,5 l/100 km.
So that's about it. The Loder1899 Ford Mondeo is ready to take on the other family and businesspeople in a between-the-traffic-lights thrashing.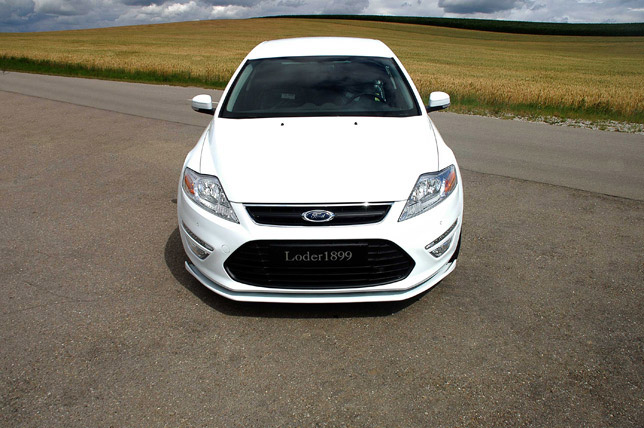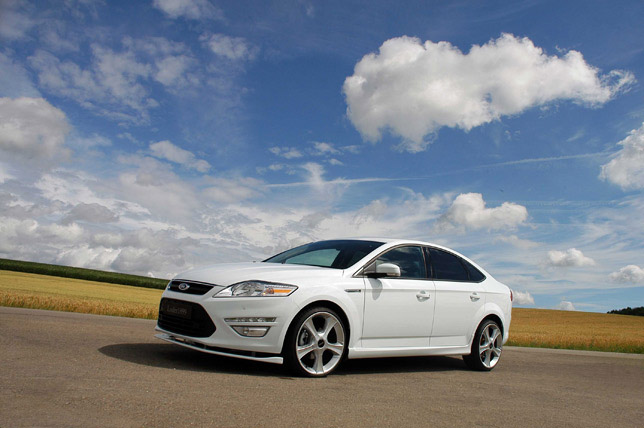 Source: Loder1899