Ford S-MAX Concept Offers Sharp Design And Advanced Technologies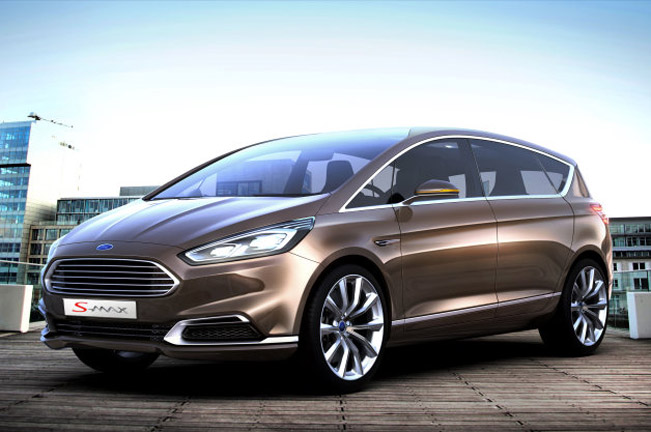 Ford S-MAX Concept is a new sport activity vehicle which has just been revealed. It is a refined version of the popular current S-MAX and it takes its characteristics to new levels delivering sharper design, many advanced technologies and high-end craftsmanship.
The new concept is created according to the latest Ford global design philosophy and includes a high mounted grille, swept-back headlamps and a one-of-a-kind new lower fascia. The profile of the vehicle features a front bonnet which sweeps effortlessly into the sharply raked front screen, which in turn flows into the dynamic arc of the roof.
In addition, the stance of the car is further emphasized by its sculptured muscular shoulders, and distinctive headlamps which include Organic LEDs. They are the latest development in lighting and offer better flexibility, fast response and colour range.
Inside the vehicle is offered a versatile interior which can be used from four to seven people. In fact, the interior expresses new design and delivers more convenience, connectivity and flexibility.
The front cabin includes dynamic shapes and forms which are fully visible through the high-set instrument panel in the centre console, while the innovative interior roof design optimizes the feeling of spaciousness. Throughout the interior are utilized high quality materials such as ultra-soft leather wrap for the instrument panel, and leather and carbon fibre detailing for the sculptured seats.
Other highlights here are in terms of the technology included. Ford SYNC system sits at the heart of the vehicle's advanced connectivity features. It uses MyFord Touch which delivers wireless internet access and is supported by a tablet docking station. Next, the SYNC AppLink enables the driver to voice-control smart phone applications.
Communication and sensor systems on the other hand provide the Ford S-MAX Concept with detailed information about the driving environment. For instance, here are available the Ford's advanced car-to-car communications technology, Ford Intelligent Protection System with Pre-Collision Assist, advanced version of Active Park Assist and Cross Traffic Alert. In the interior are also offered a range of smart solutions such as Thin Seat Technology and Dual-View Display.
Under the hood of this model is positioned the all-new 1.5-litre EcoBoost petrol engine with turbocharging, twin-independent variable camshaft timing. It also features advanced technologies which enhance the power and fuel economy of the car.
Source: Ford