New Fuel Cell Vehicle is Coming Our Way! What Should We Expect from Honda Team?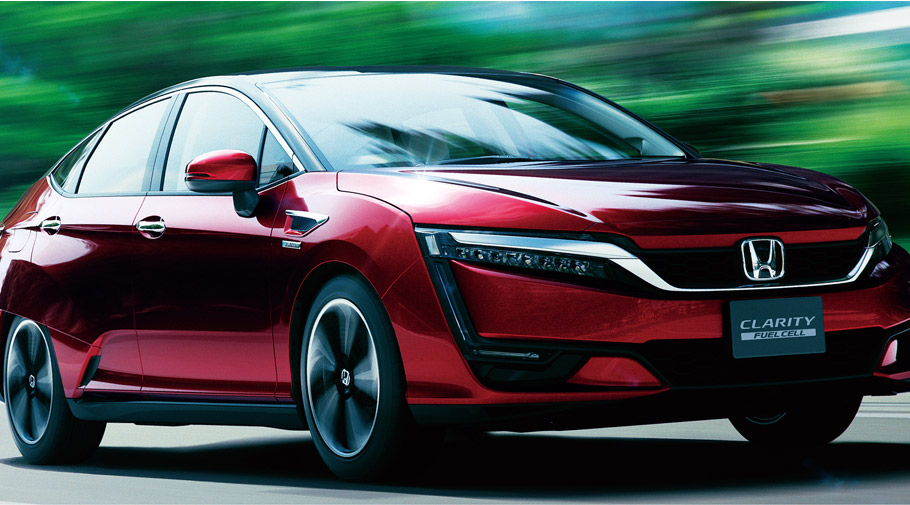 Just as many other contemporary brands, Honda joined the National Hydrogen and Fuel Cell Day celebrations. Being one of the leaders in delivering such technologies, the brand will also reveal a new Clarity Fuel Cell model to honor the event.
What we know so far is that the new model will be a five-seater sedan with tons of additions and improvements. It will be available by the very end of 2016 and one of the main features will be even better fuel cell engine.
As you might already know, the US Senate officially recognizes October 8 as the National Hydrogen Fuel Cell Day in order to raise awareness of the benefits of daily use of such technologies. Whether these technologies are truly efficient or not, only time will tell. Meanwhile, Honda has also revealed some launch details: the first vehicles of the new lineup will be first available for purchase in Los Angeles and Orange County regions and for the first time in San Francisco Bay and Sacramento.
SEE ALSO: 2017 Civic Type R to be revealed! Here's what we know so far!
In fact, Honda team has taken the idea of a highly-efficient vehicle to a whole new level. The latest improvements have made the fuel cell stack 33 more compact than all previous models and with a total of 60 per cent more efficient. Incredible, right? Also, the new model is expected to deliver some outstanding performance rates: starting with an expected mileage covering of 300 miles with a single charge, the vehicle will also demonstrate new body architecture with lightweight improvements, aerodynamic features and of course, these well-known Honda visuals.
Of course, we should also expect neat interior styling with numerous convenience and infotainment technologies. Of course, we are pretty sure that Honda Sesing will be present, along with Apple CarPlay and Android Auto smart phone integration.
Hopefully, the new addition to the lineup will be as good as all the previous models, if not even better! However, tell me what do you expect? Write down in the comment section!
Source: Honda