Galpin Ford GTR1 at Pebble Beach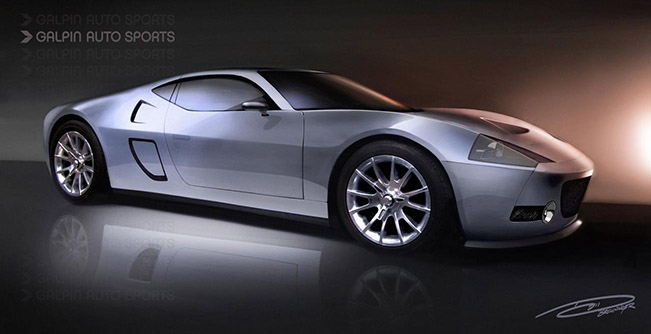 Galpin Auto Sports is going to introduce Ford GTR1 at Pebble Beach Concours d'Elegance, next month. The sports car is inspired by Ford GT and comes with super-powerful engine.
The GTR1 will be powered by a 5.4 liter twin-turbocharged V8 with 1,024HP (764 kW) and 998Nm (739 lb-ft) of torque. The top speed will be over 362 km/h (225 mph) - making it a truly modern and bold American mid-engine supercar.
Designed by Galpin Auto Sports, the hand crafted all aluminum body was widened by 5" compared to the Ford GT, and constructed by renowned concept car builder Metalcrafters. It features 20" forged aluminum knock-off wheels fitted with Pirelli P-Zero tires, 6-piston brakes with full carbon rotors, jeweled headlamps and tail lamps and carbon fiber accents.
The interior boasts a machined aluminum instrument cluster, a McIntosh sound system, and luxurious hand fabricated leather trimmed seats, dash, door panels and headliner. The Galpin Ford GTR1 will be extremely limited in production, with a choice of aluminum or carbon fiber bodies.
"We're incredibly excited and honored to celebrate the culmination of Galpin's 60 years of creating unique vehicles with the debut of our first supercar at such respected venues," commented Beau Boeckmann, Vice President of Galpin Motors and President of Galpin Auto Sports.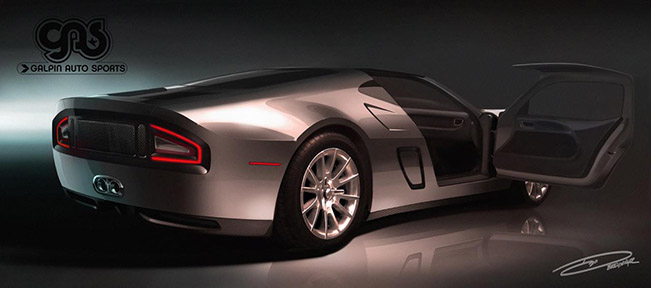 Source: Galpin Auto Sports