Gemballa Porsche Cayenne Equipped With New Sports Exhaust System With Sound Valve Control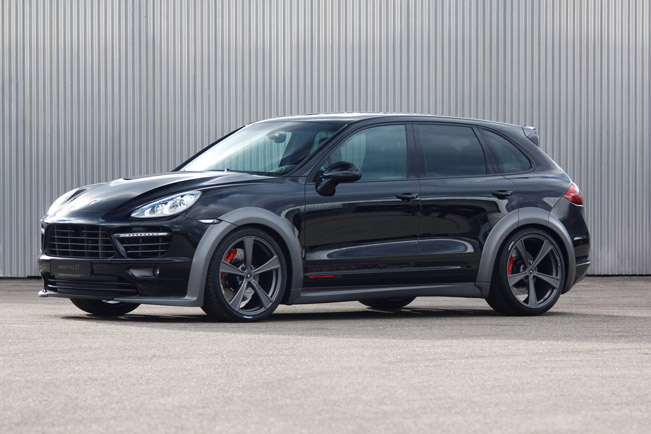 Gemballa Porsche Cayenne delivers unique sound which makes its character even more irresistable for those who are keeen on the model. The powerful vehicle is equipped with V8-petrol engine and has received a distinctive sounding sports exhaust system.
In order to achieve the perfect balance between strict noise limits in town and a throaty roar on the open road, Gemballa specialists have incorporated a variable exhaust valve into Porsche's system.
This tuning has been especially created for the naturally-aspirated Cayenne S and GTS models, and it comprises of new rear silencer boxes. On the other hand, the Turbo and Turbo S come with adaptors that slip over their larger pipes. In addition, there is also an electronic module which controls the exhaust valves.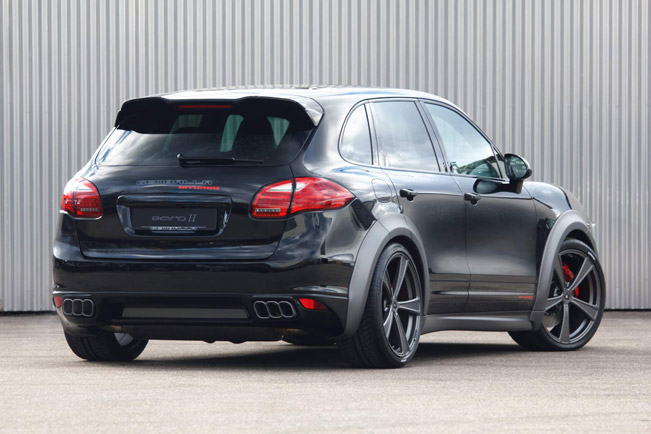 Furthermore, the exhaust system is made from high quality stainless steel and utilizes a larger diameter internal tubing which reduces the back-pressure. The result is that the system helps the engine to breathe more freely, and gives it an additioonal 10 hp (7.35 kW).
What also has been done here are the end pipes which now have the distinctive Gemballa look. This was achieved with the help of triple outlets per side. Next, after major testing on the engine dyno, the exhaust was installed and driven thousands of kilometers on both road and track to prove its durability.
To go even further into detials, the triple outlet pipe design can be ordered in "BLACK MAGIC" finish and in conventional twin outlet-per-side end pipe design in polished stainless steel.
Source: Gemballa