GEMBALLA Promoting its Winter Wheels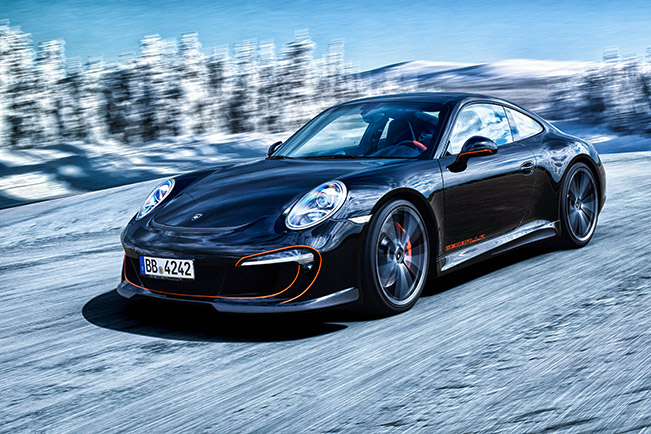 GEMBALLA tuning company is now taking care of premium cars and allows them to look perfectly good in winter thanks to its new range of GEMBALLA allow wheels. Because of the great amount of available combinations, looks and sizes, the GEMBALLA sales team will be helpful enough when working with potential clients and will ease their selection by trying to find their perfect choice of winter wheels.
For the Porsche 911 (991), GEMBALLA offers the GForged-one wheels that come with special winter prices. With 20 and 21 inch sizes, the dimensions are pretty spectacular. The ultra-light and stable structures are possible thanks to the effective forging process which is able to attain high material compression. Furthermore, the GEMBALLA wheel's widely spaced twin-spoke pairs are outlined into shiny Vs. In consequence, the design looks absolutely unique, fresh and powerful. Additionally, in order to contribute even more to the excessively good GForged-one wheels, the tuner offers different surface finishes. Customers can select from "Gunmetal" or "Black Magic" both of which come either with a full-surface finish or with a "diamond cut" emphasis.
Porsche Cayenne (958, 957, 955) and Porsche Panamera (970) benefit from GEMBALLA GT SPORT Forged wheels, again, at a special winter price. This ultra-light set comes with "Black Magic" or "Gunmetal" finish. Additionally, the cast wheels GT SPORT and GT SPORT-R represent a good deal as well. These black nicely-shaped pieces exhibit a sense of elegance and sportiness and demonstrate an excellent price-performance ratio which does not sacrifice the required quality. Clients can purchase complete wheels with high-performance winter tires upon request.
Source: GEMBALLA