Geneva 2011: BMW Vision Connected Drive Concept
BMW Vision ConnectedDrive debuts at the Geneva Motor Show. The concept reveals extreme safety, good infotainment and communication.
The vehicle is a two-seater roadster featuring typical BMW design lines - a flat sporting and dynamic silhouette. It resembles  a Vision EfficientDynamics roadster and features a wide grille, huge air intakes, a frameless windscreen and a transparent area in the hood.
The concept also features mechanical retracting doors which recall the Z1.
The interior is split into two main sections as the driver and passenger are separated by a flowing center console.
ConnectedDrive is simply staggering and hopefully, the future cars will look like this.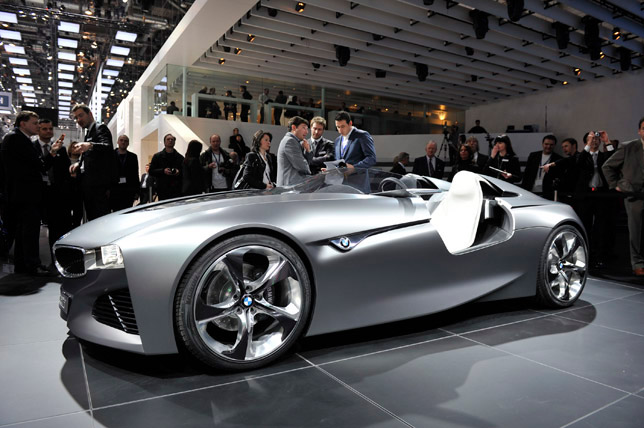 Source: BMW