Virtual Reality: BMW Vision Gran Turismo [VIDEO]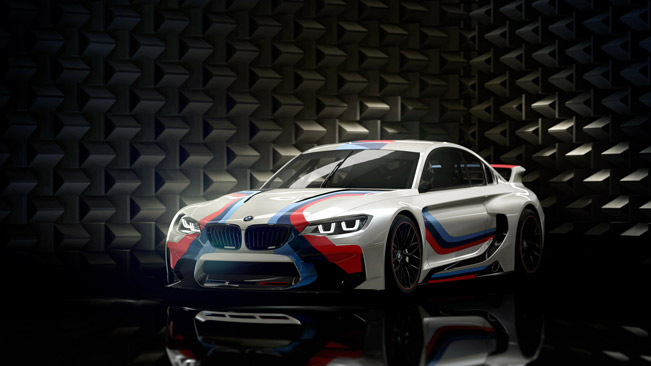 BMW Vision Gran Turismo is just too good to be true. It is a virtual race car which races on the racetrack in Gran Turismo 6. The latter is an acclaimed racing title available exclusively on PlayStation3. Of course, the vehicle was created by BMW Group Design. It is powered by a virtual three-litre six-cylinder inline engine, developed by BMW M GmbH. The unit delivers peak performance of nearly 550 horsepower (404 kW). The car also promises fast laps and optimum handling and control.
The virtual the BMW Vision Gran Turismo has crisp proportions and a dynamic silhouette. The front and rear spoilers ensure optimum down-force, while all air conduction elements reduce drag. They also lower the vehicle's total weight via the use of carbon fibre. The paint finish in BMW M colours traces the flow of the airstream.
As mentioned, this unique BMW is powered by the three-litre six-cylinder inline engine which utilizes M TwinPower Turbo technology. The 549 hp are delivered between 6,200 min-1 and 7,300 min-1. The peak torque is 680 Nm (502 lbb-ft) and is developed at just 1,900 rpm.
The powertrain is coupled with a sequential six-speed transmission, and is operated by gearshift paddles on the steering wheel. The engine power is distributed to the driven rear axle. All in all, BMW Vision Gran Turismo weighs only 1,180 kilograms, and includes a perfect 50:50 axle load distribution.
The video game "Gran Turismo" was introduced in 1998. It is one of the biggest and most famous award-winning racing simulations. It offers a wide range of realistic racetrack options and authentic-looking HD graphic images.
Video Source: YouTube
Souce: BMW