Geneva Motor Show: Honda Civic Tourer Concept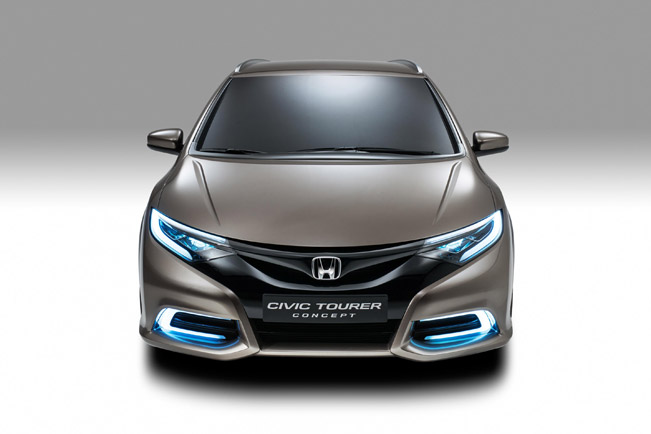 Honda Civic Tourer Concept is another concept unveiled at the 2013 Geneva Motor Show. This Concept vehicle delivers strong hints to the exterior design of the Civic Tourer production model. The latter will make a debut at the Frankfurt Motor Show in September.
This Honda Concept has many of the same attributes as the ninth generation 2011 Civic hatchback. It has a sophisticated, aerodynamic body that creates a clean, dynamic look. Its distinctive profile and low and wide stance giving the concept a sporty appearance, which is further enhanced by a sleek cabin style.
As a matter of fact, the Civic Tourer Concept follows the same design as Honda Tourer derivatives such as the Accord Tourer and Civic Aero deck. However, it offers smoother design combined with practical and class leading cargo space. The production Civic Tourer will be seen in showrooms in early 2014.
Source: Honda