Honda Civic Tourer Took One More Trophy!

Honda's Guinness world record for "lowest fuel consumption" is already a reality! And the tough guy this time is Honda Civic Tourer 1.6 i-DTEC. Do you remember, when we told you about Honda's ambition to drive through all the European countries in order to demonstrate the efficiency of the vehicle? Yes? Well, it is already over. And the car with both the teammates are now home, celebrating the wonderful achievement.
Let us remind you, that Honda team had the ambition to create one of the most efficient powerplants today and to demonstrate it. How? By going throughout all the European countries and driving about 375 miles a day, for about 7.5 hours a day. The result? 1.6 i-DTEC recorded an average of 100.31 miles per gallon over 8, 387 miles in a 25 day drive across all the 24 EU countries.
As you might remember, behind the wheel of the already famous Honda Civic Tourer were the two members of Honda's European Research & Development (R&D) team, Fergal McGrath and Julian Warren. In fact, these two gentlemen were with the highest ambitions to demonstrate what the 1.6 i-DTEC is capable of.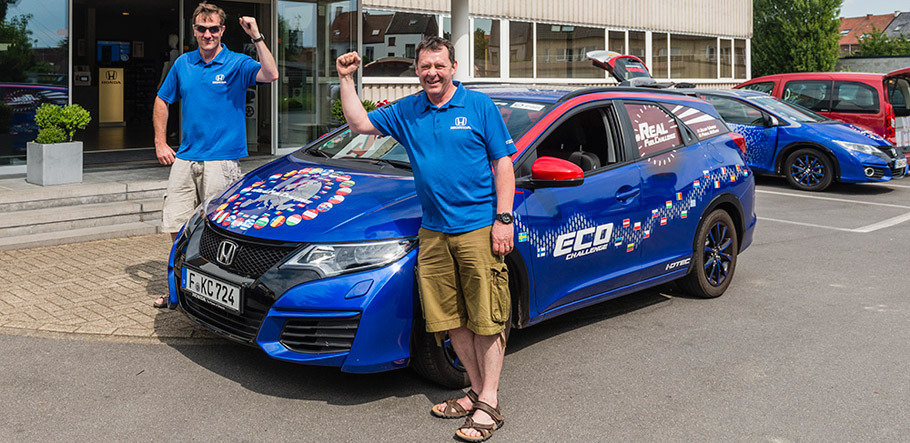 The team started the efficient journey from Aalst, Belgium on June, 1st and started the trip with a clockwise direction. They returned from where they have started on June, 25th. What they have recorded is exceeded efficiency of 74.3 mpg,which is more than 25%. Incredible, isn't it?
SEE ALSO: Honda Team Heads Up for A World Record
Along with the strict rules of Guinness World Records organization, the team had to drive without any modifications or upgrades, or anything else, that will be considered as 'lowering the toughness' of the trip. There was even a rule, that the team had to refill the tank to the maximum every time, or else, it will be considered as a weight loss and sort of cheating. In fact, the whole idea was to show the original and unmodified vehicle in action.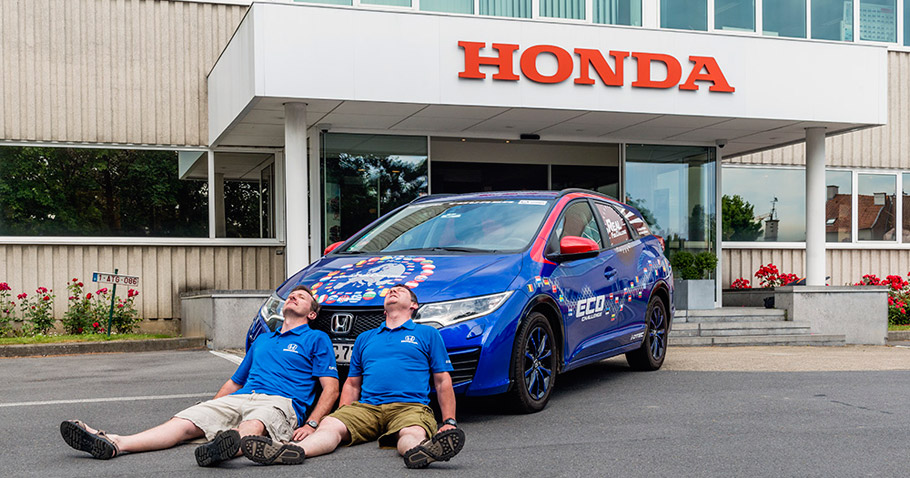 Furthermore, Fergal McGrath and Julian Warren are not professional drivers, achieved some additional economy with simple, yet effective tricks. They didn't drive aggressively, of course, they planned well their trip and they were anticipating and taking seriously the road conditions.
So, what else can we say? Congratulations to the brave team, Fergal McGrath and Julian Warren and the whole Honda crew, who are still working hard to deliver us the most comfortable, efficient and flexible vehicles.
Source: Honda