Honda Civic Tourer To Debut At 2013 Frankfurt Motor Show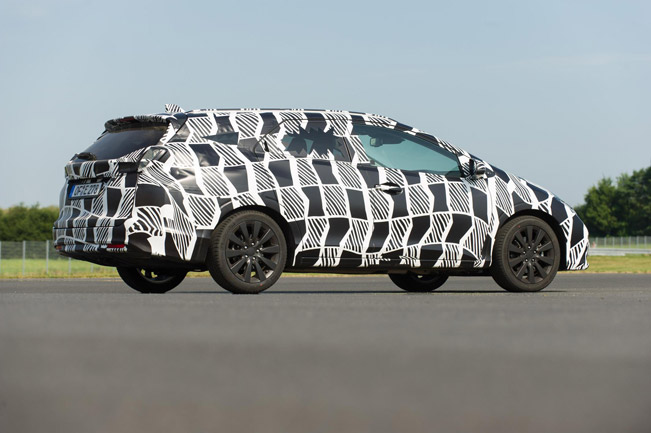 It has just been announced that Honda Civic Tourer will be making its first public appearance at the 2013 Frankfurt Motor Show. Next to it will be also on display the refreshed Civic hatchback. Both debuts will be accompanied by the presence of the ultimate sportscar - the NSX Concept.
First, the new Civic Tourer and the refreshed Civic hatchback were developed and designed in Europe. As one can see from the picture above, the new Civic Tourer has sleek and sophisticated proportions which in addition are combined with class leading interior space.
The new model is expected to be launched in early 2014.
Next to the new addition to the Civic family, Honda is strengthening the Civic range with a refreshed hatchback model. The latter includes exterior and interior design refinements and will also be displayed for the first time at Frankfurt Motor Show.
The new Honda NSX Concept II was shown to the European public earlier this year at the Geneva Motor Show. The vehicle suggests a potential direction for the next-generation NSX's interior design. In fact, the NSX acts as the halo of the Earth Dreams Technology series, embodying Honda's philosophy of balancing dynamic performance with environmental efficiency.
Source: Honda