Gold Body Kit Micra is called Nissan March Rio 2016 Edition in Brazil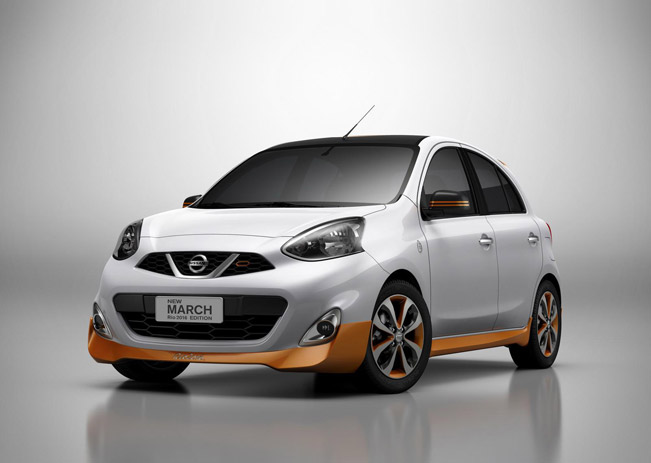 Nissan will roll out the March Rio 2016 Edition during the upcoming Sao Paulo Motor Show later this week. The car celebrates the 2016 Olympics, since the Japanese company is one of the main sponsors of the games. Although we definitely find charming this golden version of the Micra, Nissan said that there are no plans to put the car into production.
Yes, you have read it right; Nissan March Rio 2016 Edition is a Micra with a Gold Body Kit. The car features white and gold exterior paint scheme as well as golden accents on the lower section of the bumpers, side skirts, mirrors, roof spoiler and alloy wheels. The back shows how the black painted roof is continued by a very nice boot lid spoiler.
The vehicle gets the engine of the locally produced March, which is the 16V 1.6-liter FlexFuel unit that works on either gasoline or ethanol. The powerplant generates 111 horsepower (83 kW), which is simply enough for the 0-62 mph (0-100 km/h) sprint to be covered in 9.5 seconds.
It is here where athletes like Usain Bolt would be impressed, but if we compare the little car with a performance one, then we shouldn't be impressed at all. The top speed of the model is positioned at 119 mph (191 km/h).
Despite the performance figures, we definitely fin this Nissan vehicle very appealing. So we have to thank to the newly established Nissan Design America Rio studio, where it was developed.
Source: Nissan