Hanover CV show: a new niche – 4x4 panel vans
As the van market fragments, manufacturers are looking for new niches. And an emerging niche at Hanover seems to be all-wheel drive versions of panel vans, with a number of manufacturers showing 4x4 vans.
Ford announced the Transit AWD, which marries an all-wheel drive system to a 140PS 2.4-litre TDCi diesel and a 6-speed manual transmission. It is available for all different body styles, roof heights and wheelbases on Transits in the 3.3 to 3.5-tonne weight class.
"The Transit AWD is mainly aimed at customers who sometimes have to take country roads, dirt tracks or mountain roads, but do not require a 'classic' off-roader such as the Ford Ranger pick-up," said Bernhard Mattes, Ford of Europe's customer service vice-president.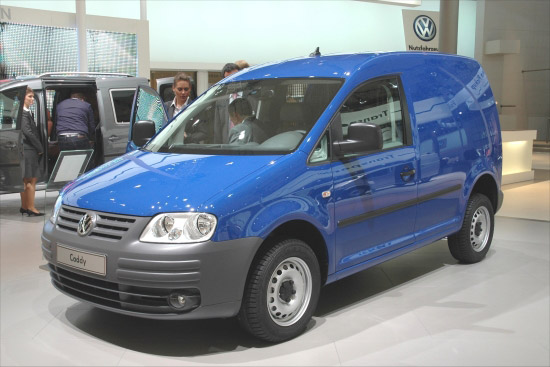 Volkswagen also revealed a 4x4 panel van, based on the Caddy compact van. The Caddy 4MOTION has VW's acclaimed permanent all-wheel drive system, which uses an electronically controlled Haldex gearbox. The van is powered by a 105PS four-cylinder turbodiesel, with maximum torque f 250Nm.
The Caddy 4MOTION will go on sale at the start of the Winter. VW also showed an MPV concept based on the Caddy 4MOTION called the Caddy PanAmerica study, which VW Commercial Vehicles CEO Stephan Schaller described as "a variant of the Caddy for globetrotters, with 16in all-terrain tyres, off-road look and feel and high-quality yet robust leather interior".
Meanwhile, Peugeot has employed French 4x4 conversion specialist Automobiles Dangel to create an all-wheel drive version of the latest Partner compact van. Dangel has been producing 4x4 versions of PSA vehicles for many years, including 504 pick-ups and off-road versions of the old-style Partner/Berlingo.