Hennessey Ferrari 458 Spider - 738HP and 720Nm [video]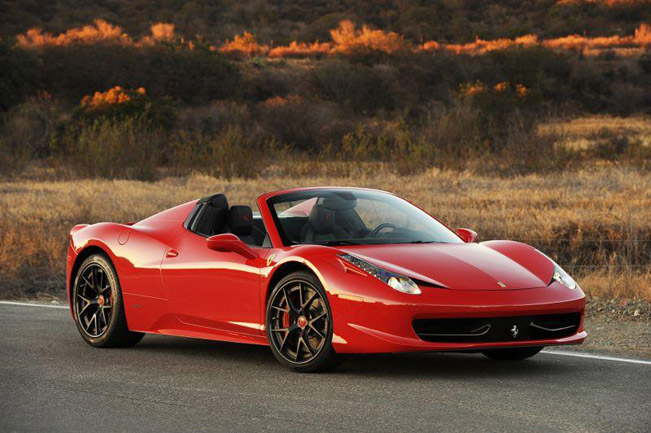 Hennessey Performance has revealed their latest project based on the best sports car in the world – Ferrari 458 Italia Spider. As you may suggest , the tuner added significant amount of power as well as some styling upgrades.
The 4.5 liter V8 is boosted to 738HP (543 kW) at 8,400RPM and 720Nm (532 lb-ft) of torque at 5,600RPM. This is an increase of 168HP and 180Nm. 0-100 km/h in 2.8 seconds and a ¼ mile in 10.5 seconds with terminal speed of 220 km/h (137 mph). The top speed is over 350km/h (218 mph).
The result is thanks to a number of upgrades including two twin ball bearing turbochargers and upgraded the fuel system. There is also an air-to-water intercooler system and stainless steel inlet piping, along with dual wastegates and engine management calibration. Other tweaks include custom oil and transmission lines, stainless steel exhaust system and turbo downpipes.
Other highlights include a carbon fiber exterior body kit, a KW adjustable suspension, a set of monoblock wheels fitted with Michelin Pilot Super Sport tires and some carbon fiber elements for the interior.
The performance package is $59,955 and other upgrades pricing is available upon request.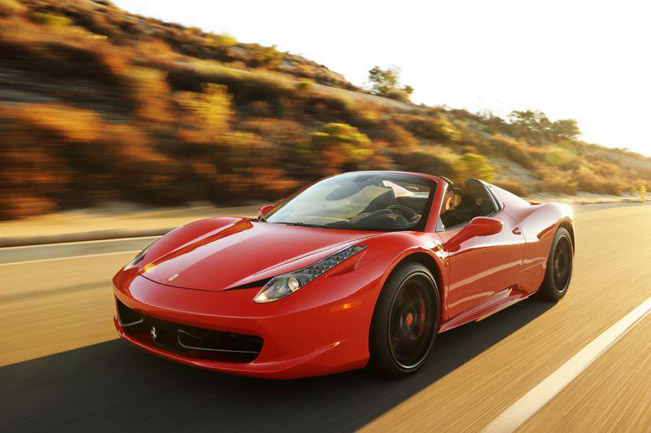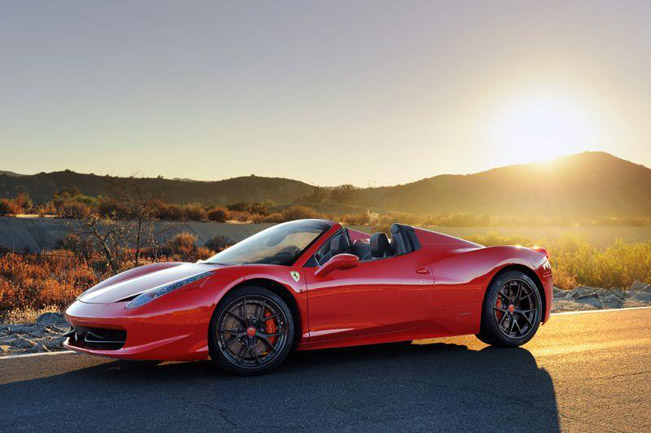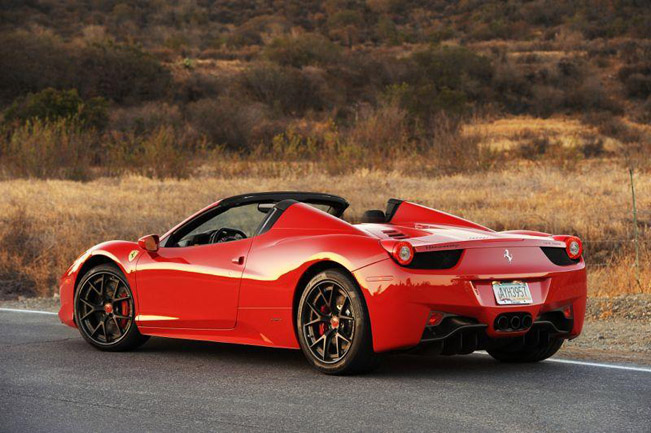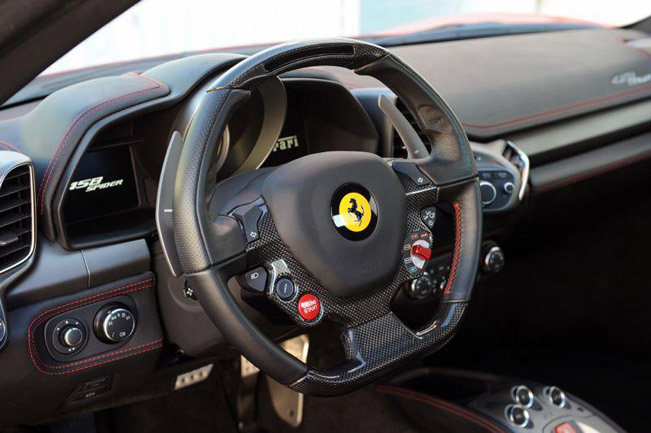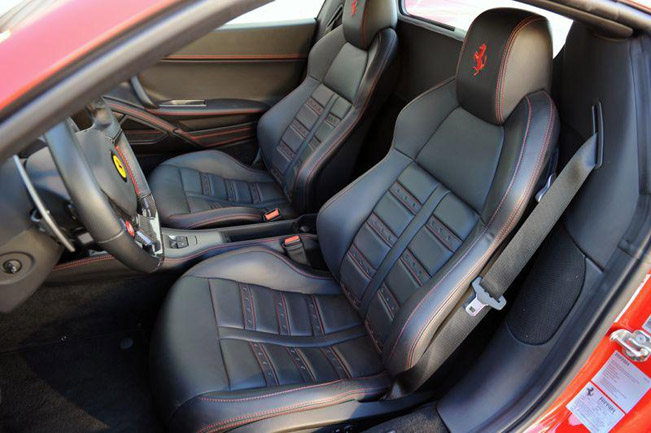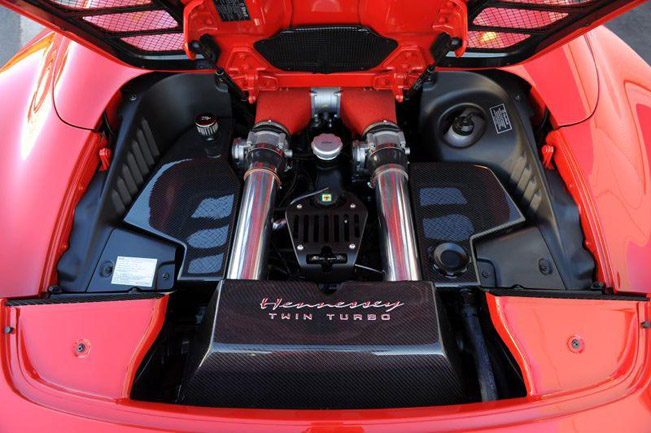 Power:
• 738 Horsepower @ 8,400 rpm • 532 lb-ft Torque @ 5,600 rpm
Performance: • 0-60 mph: 2.8 sec. • 1/4 mile: 10.5 sec. @ 137 mph
HPE700 Twin Turbo Ferrari 458 Upgrade Includes: • Twin Ball Bearing Turbochargers • Fuel System Upgrade • Stainless Steel Inlet Piping • Dual Wastegates • Air-to-water Intercooler System • Dual Air Induction Filters • Stainless Steel Turbo Downpipes • Stainless Steel Exhaust System • Custom Oil & Transmission Lines • Professional Installation • HPE Engine Management Calibration • Dyno Tuning & Road Testing • Serial-Numbered Dash & Engine Plaques • Hennessey Exterior Badging • 1 Year / 12,000 Mile Limited Warranty
Additional Upgrades Available: • CarbonAero® Carbon Fiber Exterior Body Upgrades • Hennessey Monoblock Wheel Upgrade • Michelin Pilot Super Sport Tires • KW Adjustable Suspension Upgrade • Custom Interior Leather Upgrades • Carbon Fiber Interior Upgrades
Source: Hennessey