Honda's "Never-Ending" CR-V YouTube Campaign is Simply Mesmerizing! [VIDEO]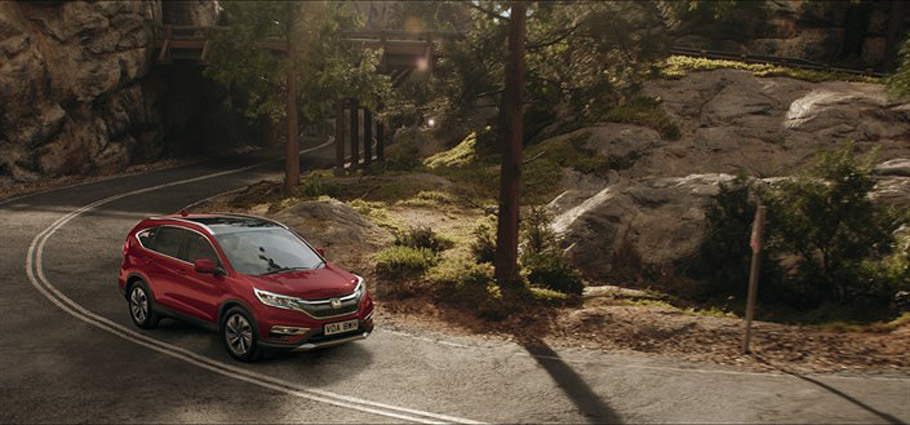 Is there a better way to promote the newCR-V other than with an endless film? Obviously there isn't, since Honda has just done this, which makes it the first company to create a 'never-ending' YouTube Film. This is part of an integrated campaign, called 'The Endless Road', which comes to advertise the latest CR-V. The campaign also aims at showing all new benefits of the model, starting with the expanded engine range and continuing to the improved equipment.
The endless video displays a vicious cycle, showing how Honda CR-V drives up a hill, chasing a spiraling road. And this never stops, literally. What is more fascinating however is that everything is personalized and happens in real time.
Another interesting fact that the company has revealed that since launch, this film will be always running, visually reflecting the time of day and weather of the particular location of the viewer. One can even click on other locations to see how it would change. And it does, but I won't tell you more. Just try it.
The secret behind this commercial is that it uses a hypnotic visual illusion with the aim of demonstrating Honda's constant pursuit for superiority. The video was filmed with the help of a one tenth scale model and a custom motion control rig. The latter was used to capture this mesmerizing illusion. Everything was shot by Nick Meek and led by "mcgarrybowen London creative agency.
You can view the film at HondaVideo YouTube channel, and also below, but you won't get the same impression as at the interactive site. However, we also have added a 'making-of' video below, so you can fully enjoy the process.
Video Source: YouTube
Source: Honda