Honda Performance Will Make Return on SCORE Baja 1000 Event!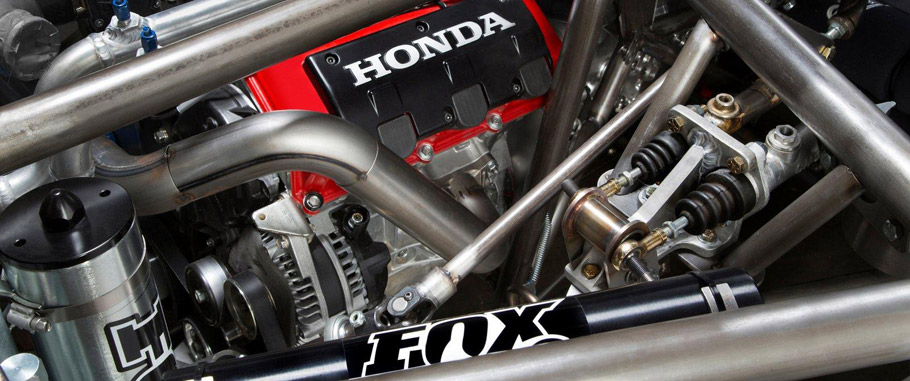 Honda is planning to make return to its 4-wheel off-road factory racing this November. The well-known manufacturer thinks of doing it the SCORE Baja 1000 desert race with a vehicle powered (obviously) by Honda Performance Development. So, it appears to me as one of the most beloved brands will go back on the road (or off the road?) to remind everyone why is it that good.
Furthermore, the manufacturer teased some images of the race car today, featuring the twin-turbocharged Honda HR35TT V6 powerplant, Albins ST6 Sequential transmission, Fox racing shocs and rugged General Grabber tires. We know that this is not enough to satisfy the desire to know more about the vehicle, but don't worry. Honda will release more informantion in the days leading up to the Baja 1000 event, held in November this year.
SEE ALSO: 2015 Honda BR-V Prototype With a World Premiere at 2015 GAIKINDO Event
As you know, this return to the SCORE Baja 1000 marks Honda's first 4-wheel desert race since the HPD Desert Pilot raced in Class 6 back in 2012. And now we all await for further information and details about both the vehicle and race itself. Even though Honda's returning was in many ways expected, it is always good news to hear that one of the most popular brands has a desire to continue challenging itself and bring innovations and thrilling moments for all the customers and fans.
Source: Honda