Honda Starts Production Of The 2014 Cider Model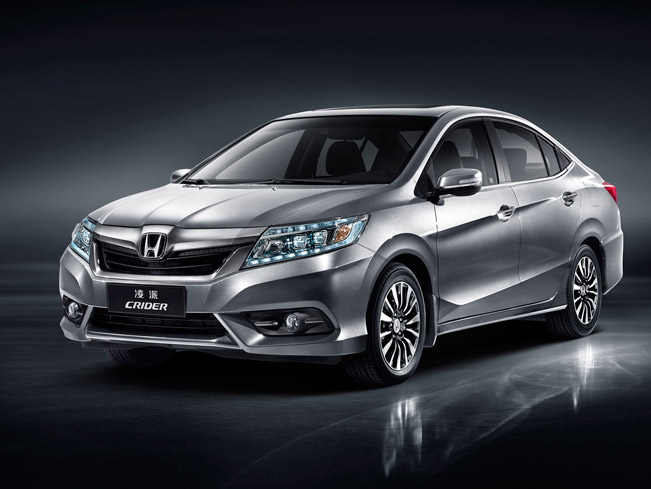 Back in April, the Japanese brand Honda has revealed the new Crider Concept at the 2013 Auto Shanghai. It was also disclosed that the manufacturer will produce the Crider alongside the new Accord in China as part of the Guangzhou-Honda joint venture.
Now, the brand is ready for production and sales of the Cider. As a matter of fact, the new-middle class sedan is the first model developed in China for the Chinese market. It aims at to capture the minds and hearts of the young generation and offer them energetic driving experience.
The new Honda Cider production vehicle includes a dynamic exterior design, which was inspired by an image of a dragon. It also delivers outstanding driving performance which manifests in both power and fuel efficiency.
Its characteristics in terms of spaciousness and comfortability are proven by the large cabin space, plentiful equipment and technological advancements included. For instance the car is equipped with a display audio system, which is able to display information for comfortable driving, including a navigation map obtained in coordination with a smartphone.
To go further into details, the dimensions of the new car are length of 4650 mm, width of 1750 mm, and height of 1505 mm. The wheelbase is 2650 mm long. The car is equipped with the 1.8L i-VTEC engine, which is promises to deliver excellent fuel economy rated at 6.7L/100 km, when the unit is mated with a five-speed automatic transmission. When the engine is coupled with the for five-speed manual transmission, then the Cider delivers 6.5L/100km of fuel efficiency.
Source: Honda