HRE P40SC Porsche 997 Turbo adds more contrast to the road
What could make a Porsche 977 Turbo stand out among the rest? The answer is a dramatic grey and red contrast. It has been achieved thanks to the enhancement which has been done with the help of HRE Wheels.
The car is originally equipped with a 6-cylinder, 3.8 liter boxer engine generating 500 hp (370 kW). The Porsche is equipped with manual 7-speed PDK dual-clutch gearbox, sport-chrono package, featuring the availability of an electronically controlled launch-control and an overboost-function for temporary increasing the turbo-pressure.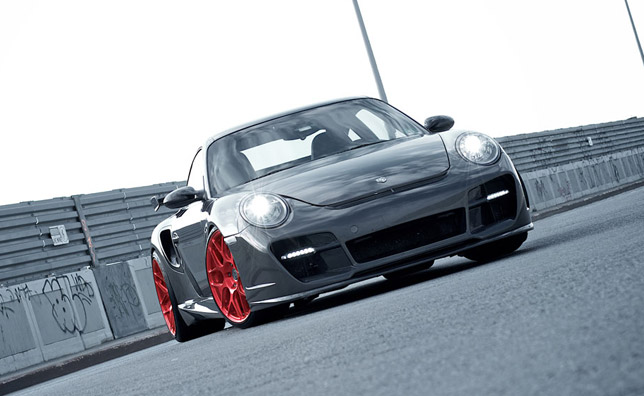 Therefore which this amazing amount of horsepower it is no wonder that this Porsche can accelerate from 0 to 100 km/h in only 3.4 seconds, reaching its top speed of 194 mph (312 km/h).
Now, with the set of HRE P40SC Wheels in Brushed Red with a fitment of 20"x9" at the front and 20"x13" at the rear, the 977 can be the star on the road, making everyone who isn't driving it envy.
Source: HRE Wheels