Porsche 997 GT3 With New Outfit By Cam Shaft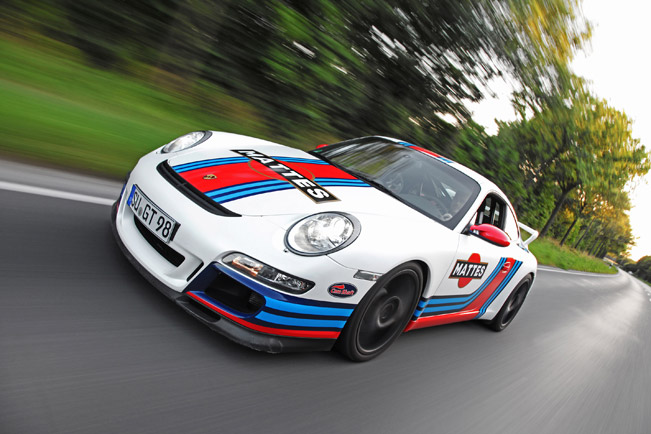 The German tuning company Cam Shaft is famous for its full-scale or partial car wrapping, coating protection foilings and car styling themes as well as sportive car foiling. Now the specialists are revealing their latest project. They have given the Porsche 997 GT3 a completely new appearance.
First, they wrapped the car full-scale in pearly white foil. Then an individually customized Martini racing design was at hand. The latter starts in the front under a headlight, goes upwards at the car door over the top and descends on the other side downwards. What is important to mention is that Cam Shaft made the foil wrapping of the car to enter the visible door edges.
Furthermore, the tuning of this Porsche did not end with the exterior improvement. There was made an in-house PP performance engine optimization which lead to the improvement of the performance of the power output of the engine. To be more precise, it was raised from 415 hp (305 kW) up to 435 hp (320 kW).
In addition, there were also added 3 KW coilovers in order to make better the driving dynamics of the car. At last, the professionals added original GT3 rims in matt black powder-coated which were delivered by AG-Felgenveredlung Krefeld.
Source: Miranda Media