Hyundai Veloster With a Good Design Award
The GOOD DESIGN awards (must be hard to be excellent) are annually given by The Chicago Athenaeum: Museum of Architecture and Design along with The European Centre for Architecture Art Design and Urban Studies. In terms of prestige, this event is the Oscars for designers. It values innovation, originality and quite frankly bravery when it comes to designing products of any kind. Interestingly enough there is also a "Transportation"category which, in 2011, was won by the Hyundai Veloster.
Here's what the director of product planning in Hyundai Motor America, Scott Margason had to say: "With Veloster, we want to show consumers that high style, fuel efficiency and affordable pricing can all be found in one vehicle," he continues: "Veloster stands out from the crowd with a stylish yet functional design. We're honored that GOOD DESIGN is recognizing the beautiful design and unique personality of the car."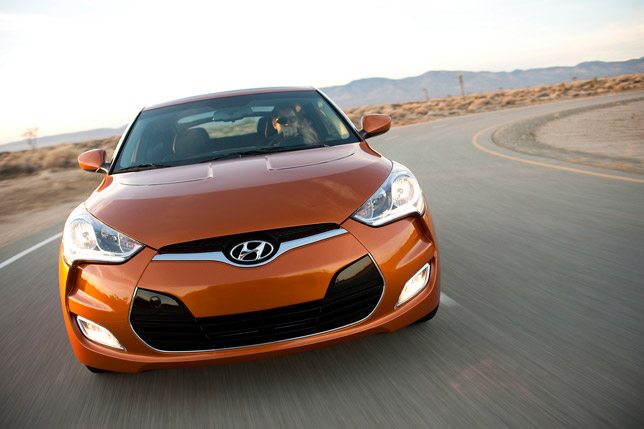 So what was it about the Veloster that impressed so much the jury at the American Institute of Architects in Los Angeles where the 2011 awards were held? Well, one might notice that the car is missing a door as there are two on the passenger side and only on on the other side (or it has a bonus door on the passenger side. Depends on how people see it.) One can tell that the overall design was inspired by a sports motorbike as there is a motorcycle helmet visor appearance around the cabin thanks to the black, barely visible A-pillars. Aggression is further added with the honeycomb front grille and the unique Hyundai-signature LED position lights. At the back there is a clever glass hatch and dual exhaust tips right in the middle of the black rear fascia. Inside the Veloster, the air vents look like bike exhaust pipes while the center console resembles a bike fuel tank which morphs into a bike seat on the way down to the floor console.
Source: Hyundai