Hyundai Veloster REMIX Special Edition Now in Production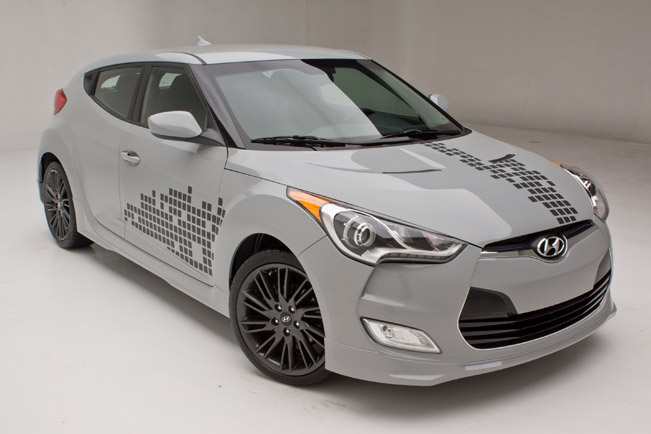 The eight SEMA bound vehicle of Hyundai has just been unveiled and it is inspired by the brand's successful REMIX Lab program. The latter debuted a year ago at the same show and provoked big interest among the car enthusiasts.
This year Hyundai is showcasing at the show the production vehicle. This special edition production Veloster includes an aggressive sporty exterior appearance with a unique body kit and gunmetal-finish alloy wheels.
On the other hand the interior here is enhanced with a premium audio system and counts on the premium lifestyle-focused look and feel. Adding to this, the Sprint Gray exterior color is just one of the five offered colors: Century White, 26.2 Yellow, Marathon Blue, Ultra Black and Boston Red.
This customization represents ultimate style, design and performance. With custom audio, distinctive materials and bespoke components throughout, each REMIX is a pure example of creativity, passion and connectivity.
At last, Hyundai Veloster REMIX is to be seen at dealerships before the winter holidays and will have a starting price of $19 900.
The lineup of Hyundai vehicles includes: Hyundai Design and Technical Center "Velocity" Concept, ARK Performance Genesis Coupe R-Spec Track Edition, ARK Performance Veloster Alpine Edition, Bisimoto Engineering Elantra GT Concept, Cosworth Engineering Genesis Racing Series Concept, FuelCulture Genesis Coupe Turbo Concept, JP Edition Veloster Concept
Source: Hyundai