Hyundai's New Tau V8 Engine Named To Ward's "10 Best Engines" List
Hyundai's all-new 4.6-liter Tau V8 engine, which debuted in the premium Genesis sedan this year, has been named one of the "Ward's 10 Best Engines" for 2009 by Ward's Auto World. This marks the first time a Hyundai engine has appeared on the prestigious "Ward's 10 Best Engines" list. Ward's Auto World editors tested the Tau V8 engine in Hyundai's all-new Genesis sedan this fall and concluded, "The engine's velvety power delivery, competitive performance and attainable price epitomize the Korean auto maker's drive for world-class engineering."
The 2009 Hyundai Genesis is available with the Tau V8 combined with a ZF 6-speed automatic transmission, delivering the rewarding driving performance that premium sports sedan buyers demand. "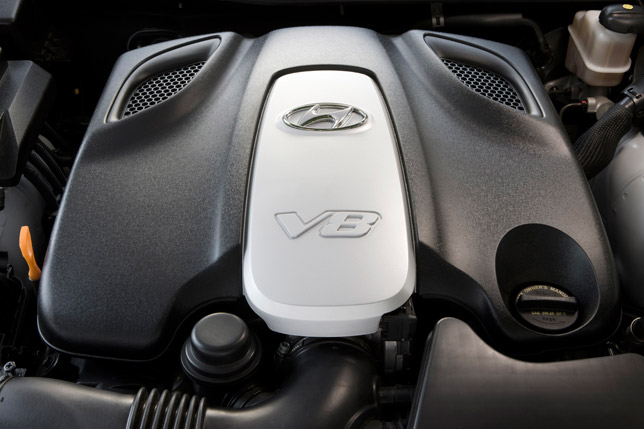 The critically acclaimed Hyundai Genesis and the Tau V8 engine were designed to rival the best premium sport sedans and V8 engines the world has to offer," said Scott Margason, national manager, Product Development, Hyundai Motor America. "Hyundai is particularly proud of Genesis and the Tau V8 engine as they embody the brand's commitment to performance and efficiency and are delivered to the customer with exceptional value."
The 375-horsepower 4.6-liter Tau V8 engine leads Genesis competitors with the highest specific output – 82-horsepower per liter. The 2009 Hyundai Genesis equipped with a Tau V8 engine achieves up to 25 miles per gallon on the highway, surpassing many prestigious key competitors' V6 models in fuel economy as well as power.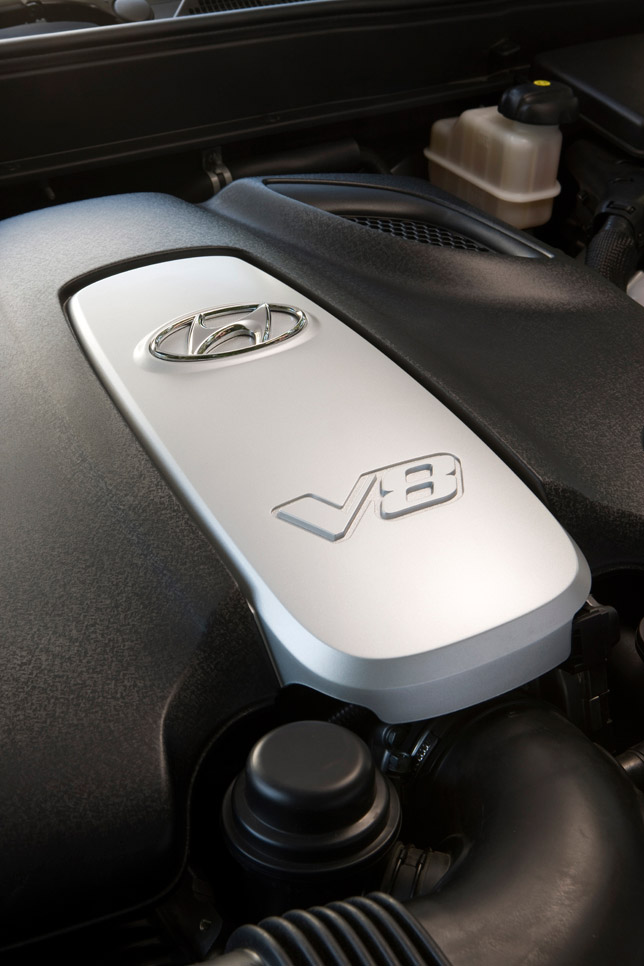 Additionally, Genesis and the Tau V8 engine, like all Hyundai products are backed by the Hyundai Advantage, America's Best Warranty. Coverage includes five-year/60,000-mile bumper-to-bumper protection, 10-year/100,000-mile limited powertrain warranty, and seven-year/unlimited mileage anti-perforation coverage.
The Tau V8 engine and the Hyundai Genesis are built at Hyundai's Ulsan Plant in Ulsan City, Korea.