INDEN-Design Mercedes S500
INDEN-Design Mercedes S500 is the latest masterpiece conversion by the noble specialist, which transforms the exclusive luxury sedan to mirror the stellar look of the facelift version of the Mercedes-Benz S65 AMG and even more.
The INDEN-styled S500 boasts modified front, side sills and rear diffuser, as well as a sleek charcoal-gray matte foliation. Additionally, a daytime running lights system, new tail lights and mirrors have been further mounted on the tweaked eye-catcher.
In the terms of performance, the German expert has further mounted a steel exhaust system with two AMG tailpipes left and right, and increased Vmax limiter. Due to the improved values – 400 horsepower, the S500 rides on 20-inch lightweight alloys backed by brake system like the one fitted on the Mercedes-Benz S600 V12 BiTurbo model, with 6-piston front calipers and 4-piston brake calipers.
Continuing in the cabin, the INDEN-Design Mercedes S500 packs dual-tone leather mixed with black Alcantara.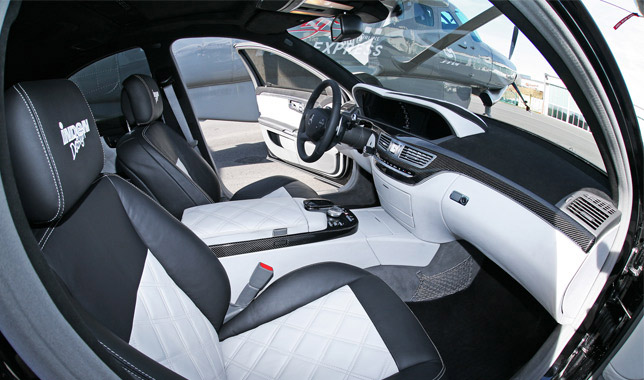 Source: MIRANDA MEDIA