Infiniti Q80 Inspiration is Feasting the Senses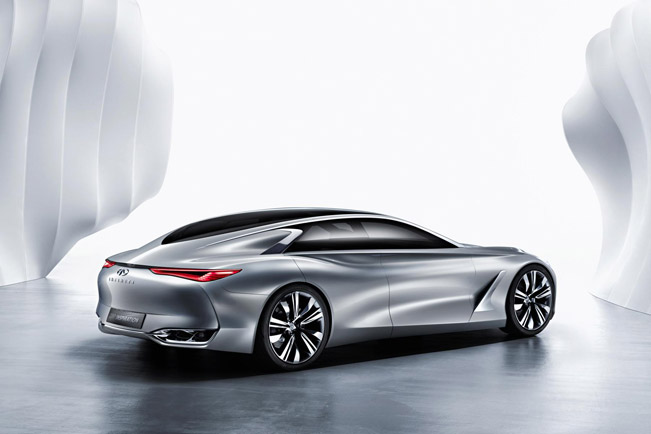 Another picture teaser of the Infiniti Q80 Inspiration was just revealed. The car, which is set to debut at the Paris Auto Show, is Infiniti's vision of supreme luxurious driving. It is a "top-of-the-line, four-seat fastback" with driver-centric powertrain and onboard technologies. The car will be introduced exactly at 15:30 local time on October 2 in Hall 5 of the Parc des Expositions de Versailles in Paris. There, the company will premiere not only the progressive Q80 Inspiration but also will offer a glimpse of its high-performance and efficient hybrid-electric powertrain as well as additional technologies.
The profile of the Q80 Inspiration extends to 5052 millimeters (198.9 inches) with a long wheelbase of 3103 mm (122.2 in). It strikes width is of 2027 mm (79.8 in) while the height is of 1350 mm (53.1 in). The vehicle runs on custom 22-inch five-dual-spoke lightweight alloys.
This model is created with the aim of capturing the unforgettable feeling when one experiences something important, beautiful, magnetic for the first time. If you look closely to the released photo you will see that the there are no side-door mirrors to break up the aesthetics of the unmistakable profile of the car.
The lightweight acoustic glass highlights the full roof length of the teardrop passenger greenhouse. Moreover, the doors open portal style, which allows the cabin to be fully on display while driver and passengers step effortlessly in and out.
Inside, the cabin of the model is capable of bringing together the four occupants ("1 + 1 + 1 + 1" seating.) in a highly stylized and personalized ambiance. Infiniti reveals that only high quality materials were used for the interior. These include carbon fiber, aluminum and leather.
Next, the car is equipped with advanced adaptive suspension, rides on light and rigid chassis and delivers optimum sound deadening. In other words, Infiniti Q80 Inspiration four-door fastback is expected to redefined premium fastback segment.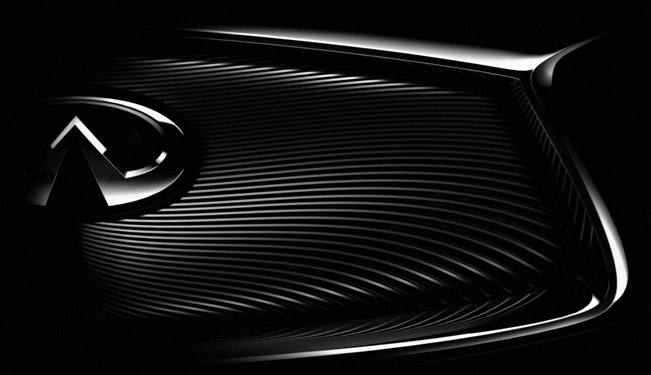 Source: Infiniti