Infiniti presents limited models at the New York Show pt.2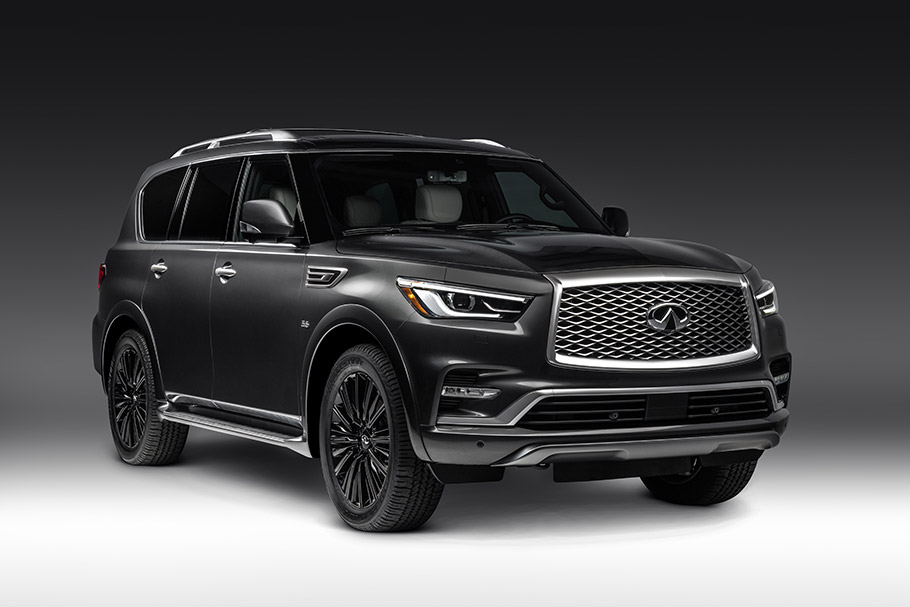 As you might have remembered from part 1 of this review, we are looking what is happening in the INFINITI camp at the New York show. By far we have revealed the new QX60 LIMITED and we are quite happy with the final result. And now it is time to check out the bigger one – QX80 LIMITED.
Exterior and interior styling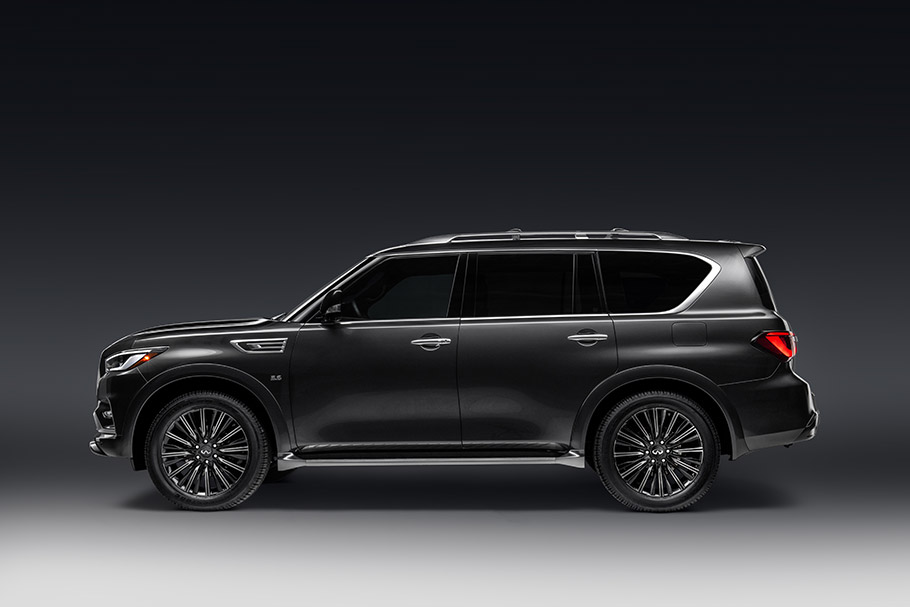 This is a modern interpretation of a luxurious vehicle and combines high-quality components, hand-crafted stuff and impeccable sense of elegance. The exterior features dark machine-finished 22-inch forged aluminum wheels, stainless steel running boards with rubber grips, branded welcome lightning and satin chrome exterior trim. Of course, these well-known curves and lines are still present, all along with the massive and muscular stance. Sweet. In terms of interior, QX80 LIMITED is available with two-tone semi-ailine leather/alcantara-covered seats, leather-covered steering wheel, matte silver open-pore Ash wood trim and black Ultrasuede headliner and pillars. Cool.
Drivetrain system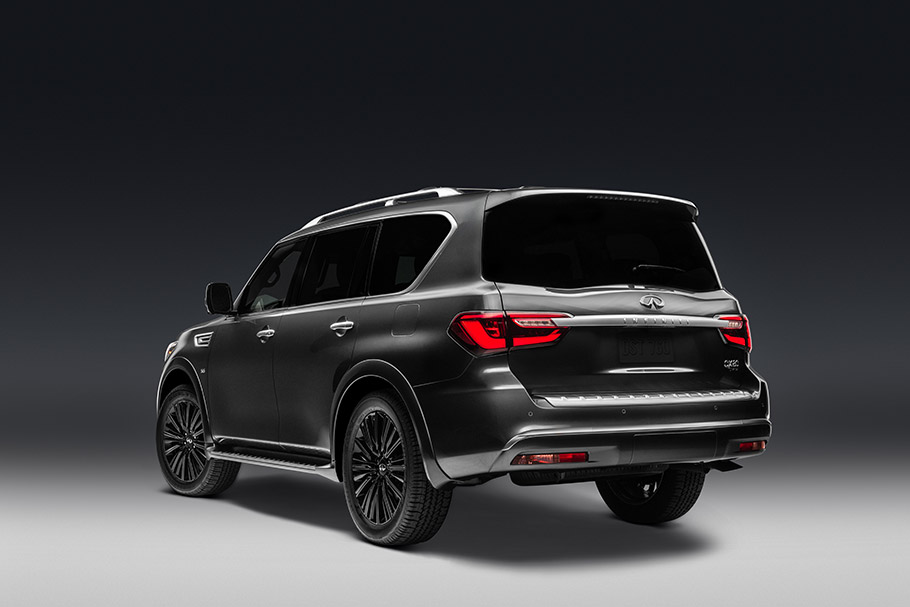 2019 LIMITED edition is geared with a standard (and pretty massive) 400hp 5.6-liter V8 unit, mated to a seven-speed automatic gearbox. All this works in perfect harmony with the INFINITI all-mode 4wd and Hydraulic Body Motion systems and gives driver and passengers feel of comfort, safety and control. Also, all INFINITI QX80 machines are geared with extended list of technical stuff in order to improve the overall driving experience Such are the driver-assistance features that include Lane Departure Warning, Intelligent Cruise Control, Distance Control Assist, Predictive Forward Collision Warning and many more.
SEE ALSO: Infiniti presents limited models at the New York Show pt.1
In fact, INIFITI team has also included the Smart Rear View Mirror as part of the standard equipment. This gadget allows driver to use the rear-view mirror as a usual mirror or to turn it into a monitor with the aid of a single switch. By doing so, driver will be able to see behind the vehicle even when the rear window is blocked by cargo or passengers. Cool, isn't it?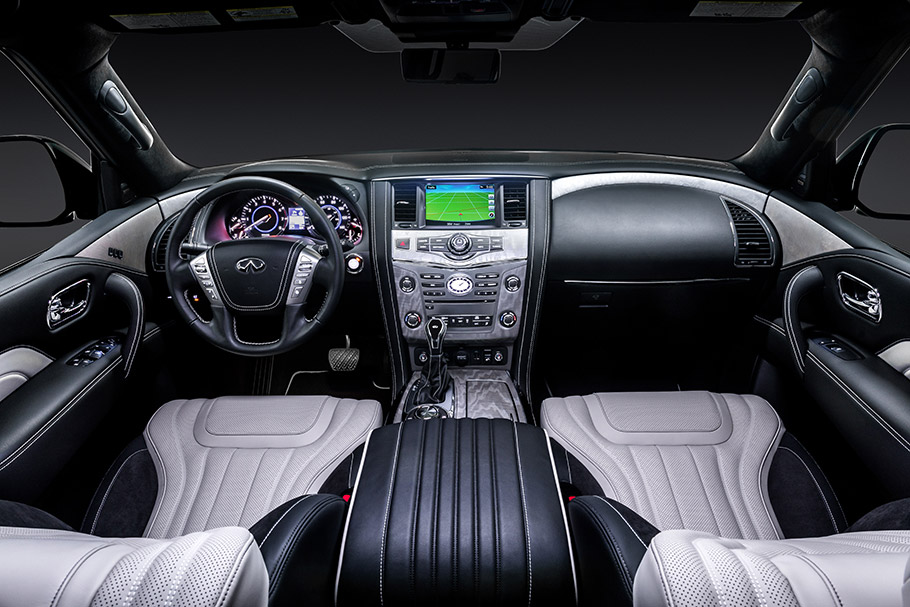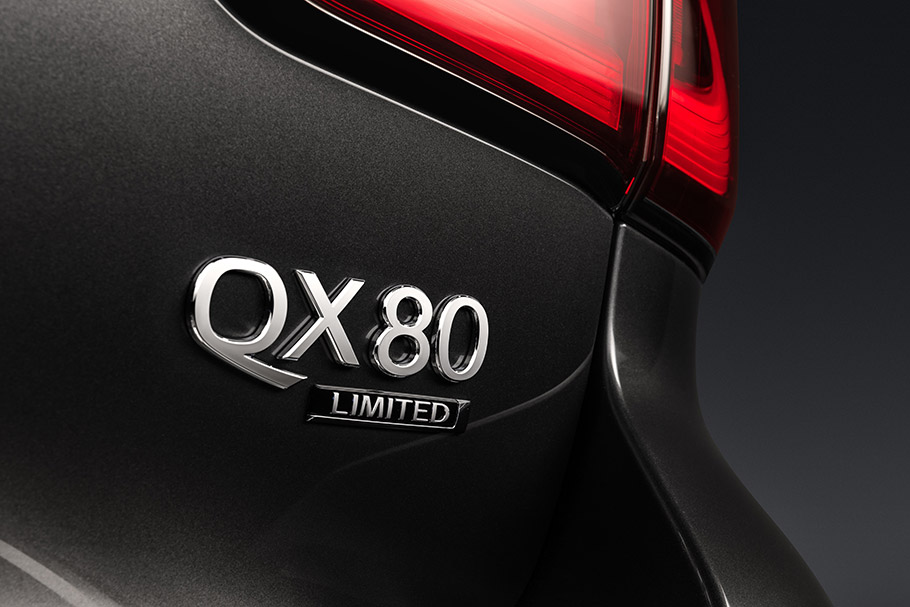 Both INFINITI QX60 and QX80 LIMITED will be present on the New York Show between March, 30th and April, 8th.
Stick with us for further information!
Source: INFINITI