What happens when you give Infiniti QX80 the Missuro tuning pack? The result is unexpected [w/video]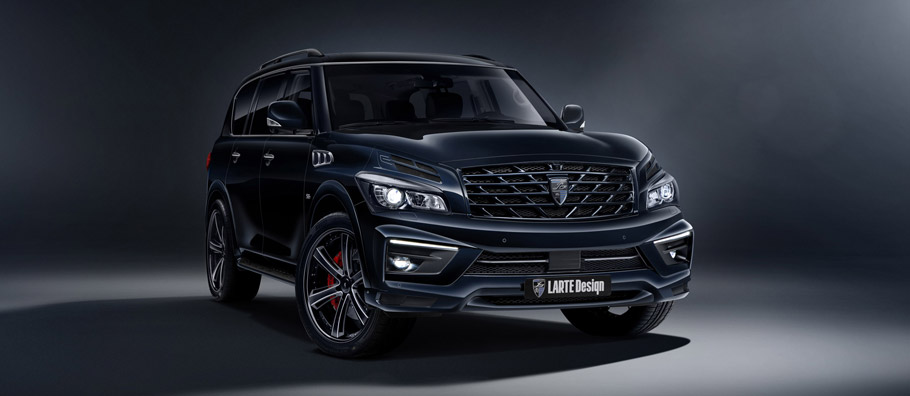 If you have an Infiniti QX80 and you think you need an individual touch, the Missuro tuning pack by Larte Design is probably the best choice to make. After applying it, the results are unexpectedly good and in fact the car looks amazing and very stylish. Another interesting detail is that the QX80 Missuro made huge furor at the Russian Podolsk, and it is currently making noise at the Moscow Tuning Show. So if you are in the vicinity you can see it this weekend at the event.
Although not many tuning studios provide even good quality pictures of their work, the specialists at Larte Design not only have given us (and you respectively) more than enough images to praise (see the gallery below), but also have made an exclusive video for the pack, which is featured at the end of this article. So enjoy!
The Missuro Chronicles
Missuro is the name of just one of the four amazing tuning kits for the Infinti QX80 that Larte Design has developed so far. It gives the SUV a dynamic stance, determined posture and go-anywhere spirit.
SEE ALSO: Autumn is Versatile in Colors and so is the Infiniti QX80 by LARTE Design [VIDEO] 
When added, the styling pack actually changes the front and rear fascias and adds new wheels as well as three-mode LED lighting and a new exhaust system. It doesn't do anything to the output or the interior, but still it is extremely impressive. What we see at the front are the additional vents above the headlights. They are not only serving aesthetical purposes, but also provide additional cooling for the engine compartment.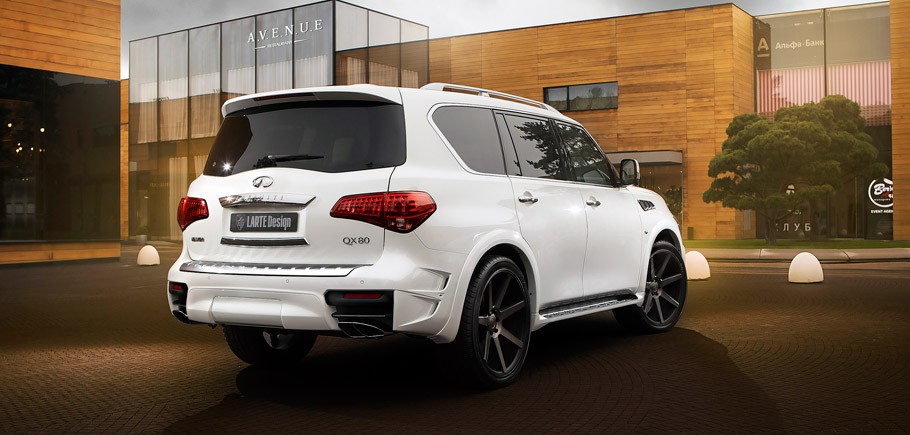 In addition, LED lighting under the headlights is multifunctional and can be used as daytime running lights, parking lights and turn indicators. The radiator grille is also in-house made and one-off.
At the back, there is a high performance exhaust system. It can be fitted with driver-operated electronic sound control valve and is completed by polished stainless steel tips. At last but not least, the experts added huge 24-inch three-piece modular wheels with forged centers. Behind the rims we see a powerful braking system from Rotora with 8-piston calipers, massive ventilated rotors high-performance pads and braided stainless steel brake hoses.
Video Source: YouTube
Source: LARTE Design