Interior Of 2015 Cadillac Escalade Teased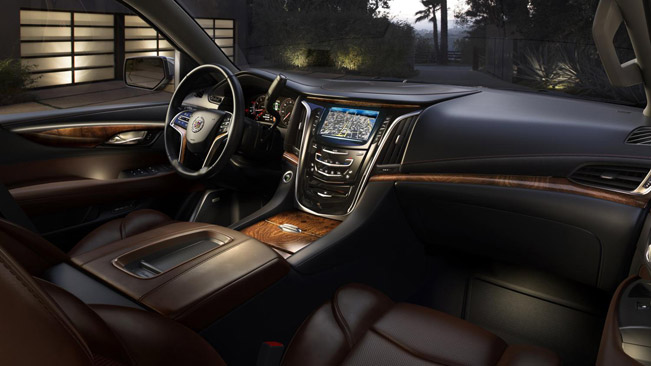 Last week Cadillac announced that it will unveil its brand new 2015 Cadillac Escalade Luxury SUV on 7th of October in New York City. In addition, the brand also revealed two teaser images of the vehicle, which displayed part its headlights.
Now, the brand is disclosing a third image, which is all about the interior of the car. The greatest changes made in the vehicle are probably there. The all-new interior delivers luxurious handcrafted elements with state-of-the-art advanced technology.
In addition, the new design takes benefits of Cadillac's cut-and-sew interior craftsmanship technique. The latter allows precisely elegant surfacing of the instrument panel and door areas. The modern elements in the car are achieved thanks to the advanced technical features and controls, as well as the latest features in luxury, connectivity and safety for up to eight occupants.
Source: Cadillac