Jaguar Team Has Real Chances to Win the 2016 European Car of the Year Event!

2016 European Car of the Year is almost here! There will be a total  of 58 jurors that will represent 22 European countries and the winner will be only one. Luckily for Jaguar, their choice for participation in the event managed to make it through the short list. The Jaguar XE vehicle impressed the judges with its Lightweight Aluminum Architecture and with its most-fuel efficient stats through all the Jaguar lineup. Definitely a promising machine, not only for winning prestigious competitions, but also for driving.
Along with the dynamics, the XE proudly demonstrates neat proportions and beautiful Jaguar design. Yes, definitely qualities that made this vehicle honorable for participation in such events. Further qualities of the vehicle include enhanced strength and stiffness of the body structure and the cutting-edge driver-focused assistance systems. Let us remind you that the Autonomous Emergency Braking was the key ingredient that won the maximum of five stars of safety rating from Euro NCAP.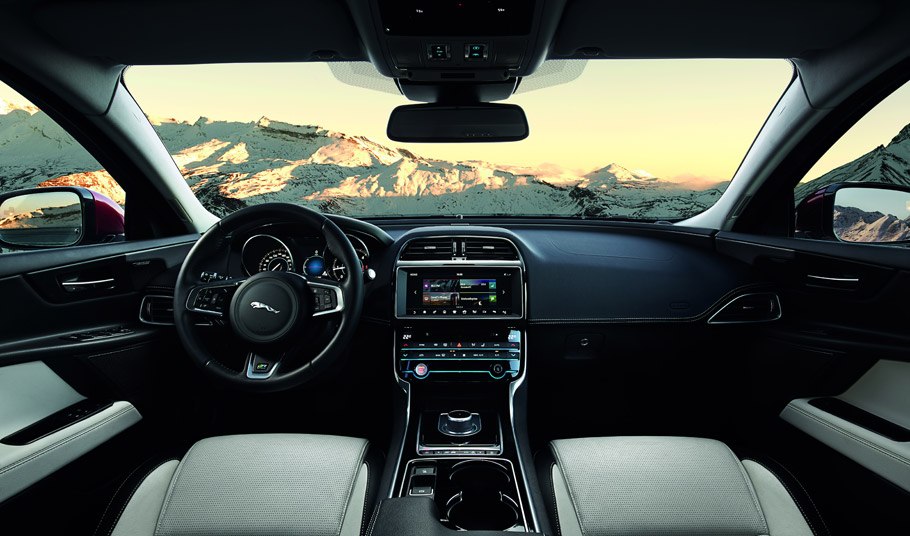 Developed from a clean sheet, the Jaguar XE is indeed the first one to incorporate Jaguar's advanced Lightweight Aluminum Architecture. This sweetie offers sophisticated double wishbone and Integral Link suspension systems that altogether ensure smooth and pleasurable drive.
SEE ALSO: Jaguar Will Get Back on the Sports Track One More Time!
In terms of drivetrain system, this is the first model to include the all-new Ingenium diesel power units. They are quite, clean and quick in response. Advanced in technological terms, they ensure low-pressure exhaust gas recirculation, selective catalyst reduction and numerous more. And for 2017 model year, Jaguar will combine the excellence of the engine with an all-wheel drive system. Torque on-demand system will also be part of the standard equipment.

So, let's wish luck not only for Jaguar team, but for all competitors who made it so far in the competition. Stay with us for further information!
Source: Jaguar