2015 Jaguar XE to Feature Advanced Connectivity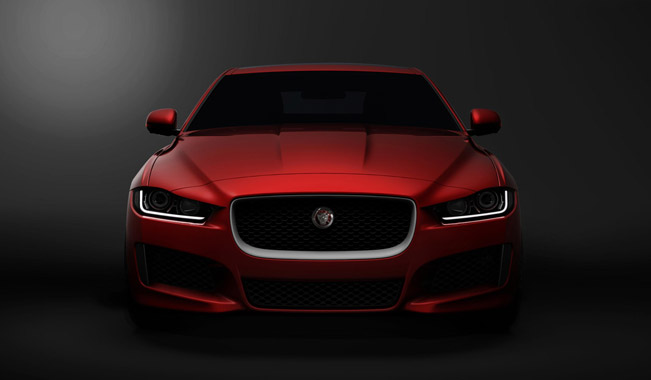 2015 Jaguar XE which will be company's latest addition to its range of vehicle will be premiered in London on 8th of September. This is a well known fact, but what we don't know is that it will be equipped with equipped with a wide range of technologies offering smooth ride, sharp steering, quiet cabin and seamless connectivity. In other words the XE is designed to make every journey an enjoyable experience.
Jaguar will introduce its InControl infotainment system on the 2015 XE. This system was designed around an 8-inch touchscreen and features a clear, intuitive user interface. The latter ensures quick and easy access to all features and functions. On the other hand the voice control function utilizes plain speech means that drivers can keep their eyes on the road at all times.
Furthermore, the new vehicle will also allow drivers to stay connected via their smartphones. Precisely, Jaguar InControl Remote allows users of iOS and Android smartphones to connect to the car from wherever they are and control variety of vehicle functions such as seven-day timed pre-setting of the climate control system, locking and unlocking the doors and starting the engine.
We can't speak about smartphones without mentioning applications. Jaguar InControl Apps allows users to access smartphone apps through the vehicle's touchscreen. This technology is of course making much easier to operate functions such as calling someone, finding a parking lot or booking a hotel room. XE can also function as a Wi-Fi hotspot.
An advanced driver assistance system, which is available as an option here is the new laser Heads-Up Display (HUD). It projects colorful images onto the windshield and provides driver with information such as speed and navigation instructions.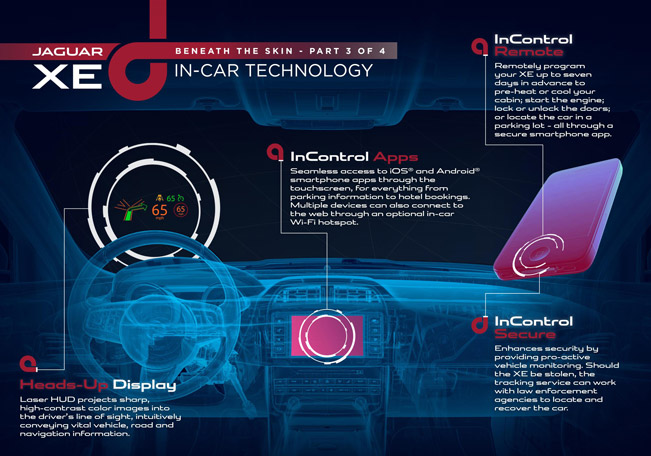 Source: Jaguar