Jaguar at Salon Privé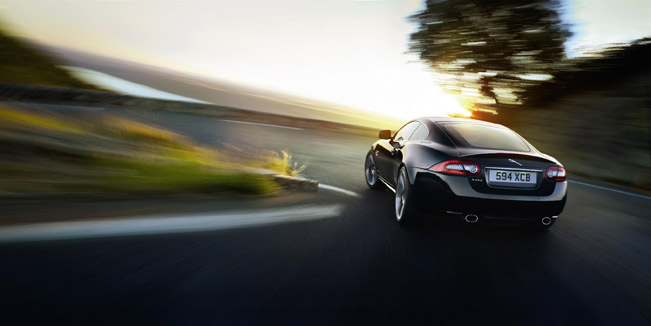 This year's Salon Privé – a poshcon for people of exquisite tastes when it comes to the automotive, aviation, jewelry, marine, horology and technology worlds – is a bit too early to be able to showcase the much anticipated Jaguar F-Type. Don't think however, that there won't be any exotic cats at display. The British company has prepared an extensive portfolio that can only warm up the crowd for the upcoming roadster.
First off, we have the flagship Jaguar coupe on the line – It's the XKR-S, Auto Bild's Car of the Year. Capable of 186 mph, this chiefly performance oriented executive saloon falls short of stunning. 542 hp have been squeezed out from it's 5.0-liter supercharged V8 engine for the sole purpose to crunch seconds on it's 0-60 mph sprint (it's 4.2 seconds if you were wondering).
Appearing as entourage to the XKR-S, the Jaguar XK Special Edition will also be there – an enhanced handcrafted cabin with Jaguar design team-specified interior and some discreet exterior modifications. Both cars come with the company's Sequential Shift and JaguarDrive selector 6-speed automatic.
Then, there's the XJ Ultimate... conference room. An extended wheelbase XJ which harbours two individually tailored rear seats trimmed in semi-aniline fine Scottish leather, featuring power adjustment and recline, massage function and climate controls. Then you get a table and a drinks cabinet. More up to date tech can also be found inside – LED interior lighning, iPads with keyboards, 20 speakers belonging to a 15-channel sounds system, headrest screens and wireless earphones.
Eventually we get to the Jaguar XF Sportberake which is still fresh from it's debut – "a compelling combination of elegance and capability, both practical and dynamic." In other words, an awesome estate.
The 2012 Salon Privé will take place from the 5th to 7th of September at Syon Park, west London. Tickets can be purchased at www.salonprivelondon.com or by calling the Ticket Hotline on 0808 100 2205.
Source: Jaguar