Jaguar C-X75 Prototype Hybrid Makes Lancaster Motor Show Debut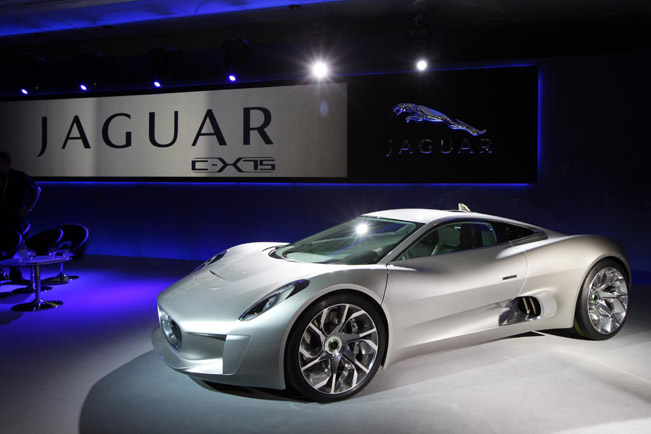 Jaguar C-X75 prototype hybrid supercar is going to make a Lancaster Insurance Classic Motor Show debut as a central part of brand's Classic Parts stand. The event will be happening in Birmingham, U.K., from 15th to 17th of November. At the stand visitors will also see an impressive selection of classic and modern Jaguars.
Jaguar C-X75 Concept was unveiled at the Paris Motor Show in 2010. Since then it has undergone many modifications, and it now proudly sprints from 0 to 100 km/h in less than six seconds on to a top speed of 220mph.
Having in mid these numbers it is also impressive that the vehicle emits only 89g of CO2/pkm and even runs with zero emissions on electric only range for up to 60km. At the event will be also showcased the XK120, E-Type, XJ40, XJS, X300, XKR and XFR Rocketsports - all outstanding Jaguars from different eras.
C-X75 is powered by a 1.6 liter turbocharged petrol engine which generates 500 horsepower (372 kW) and two electric motors with 390 hp (290 kW). This means that he combined power results of around 850 hp (633 kW).
Jaguar C-X75 prototype hybrid supercar made its dynamic debut at this year's Goodwood Festival of Speed.
Source: Jaguar