Jaguar Reveals Stunning F-TYPE SVR Ahead of Geneva Debut [w/video]

Have you ever imagined how Special Vehicle Operations work with the Jaguar F-TYPE R? If you are positive about it then I have good news! Your dreams might have become reality, since Jaguar just premiered the 2017 Jaguar F-TYPE SVR. Lighter, faster and more powerful, this unique car is set to make its world premiere at the Geneva International Motor Show in March.
In other words, the model will show new dimensions of performance and dynamics. Jaguar revealed that the F-TYPE SVR is capable of accelerating up to 200 miles per hour! Another distinctive feature is its SVR badge.
SEE ALSO: 007 SPECTRE's Jaguar C-X75 Made Official Debut in London 
The car has been developed by SVO in order to exploit the aluminum sports car's full potential, but at the same time with keeping in mind is day-to-day usability, meaning that it will retain the comfort and duality of character inherent to all Jaguar cars. As we can spot from the pictures released, the two-seater F-TYPE SVR will be offered in both Coupe and Convertible forms.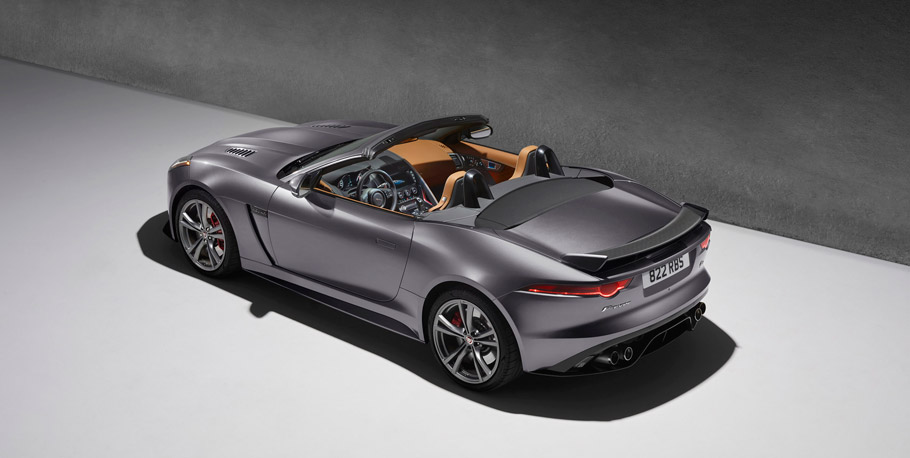 Speaking of the cabrio variant, Jaguar also revealed that it made it specifically for those enthusiasts who love to hear the sound of the engine. In this case, it will come out from a new titanium exhaust system.
2017 Jaguar F-TYPE SVR joins the MY2017 F-TYPE Coupe and Convertible, F-TYPE Premium, F-TYPE S, F-TYPE British Design Edition and F-TYPE R. Before it makes its debut in Geneva, Jaguar will release full technical specifications, pricing, images and films on 17 February. The car is scheduled to go on sale this summer.
Video Source: YouTube
Source: Jaguar