Jaguar Heritage to be Part of the 2014 Lancaster Insurance Classic Car Show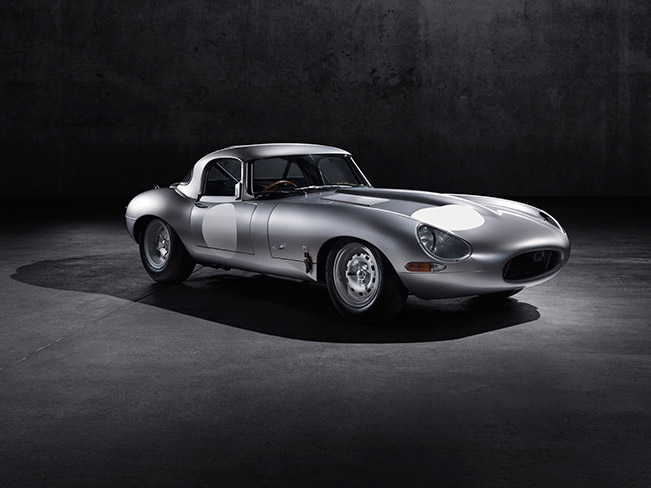 The Jaguar Heritage team is proud to attend the annual Lancaster Insurance Classic Car Motor Show from 14th to 16th of November, 2014. This will be the first year in which Jaguar Land Rover, represented by the recently established Jaguar Heritage department, will be taking part in the NEC season finale. Jaguar will put on display the professional competence of the Jaguar Heritage team conveyed in the new Jaguar Lightweight E-type continuation model and the extensive classic Jaguar parts offering.
As mentioned above, one of the beauties that are going to be presented is the so called 'Car Zero'. This is the prototype for the six brand-new Jaguar Lightweight E-Types that are expected to be built by specialist engineers, highlighting the expert skills of the Jaguar Heritage workshop. The first models of the car in question were originally built in 1963. They were developed with aluminum bodies, aiming to exhibit better performance, with just 12 of the planned 18 cars being built. The six brand-new Lightweight E-types will carry the original series chassis numbers of the 'missing' models and will officially complete this exciting project.
In celebrating the 60th Anniversary of its iconic Le Mans winning D-type, Jaguar Heritage is more than pleased to introduce the sublime 'Shortnose' D-Type, chassis number 561, kindly loaned to Jaguar Land Rover by Adam Lindermann. The car became the Ecurie Ecosse team's third, last, and latest 'Shortnose' D-Type. It was received brand-new from the Coventry factory in March 1956 and was registered 'MWS 303'.
These Jaguar cars will be accompanied at the Lancaster Insurance Classic Car Show by new Jaguar Heritage branded goods which are now available for sale.
Source: Jaguar