2013 Jaguar XF and XJ Models Now With All-Wheel Drive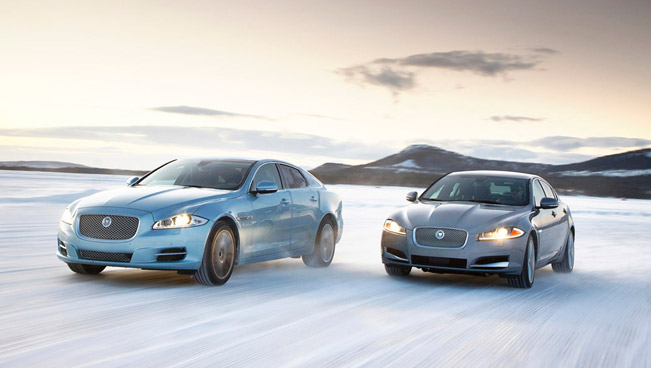 Jaguar announces that the 2013 XF an XJ models will now feature an All-Wheel-Drive (AWD). The new versions of the luxury models will be available in selected markets from 2013 Model Year.
The new AWD will undoubtedly increase the capability and versatility of the XF and XJ in conditions where grip is compromised. For instance such regions are North America, Russia, China and continental Europe.
The vehicles will be powered by Jaguar's new 3.0-litre V6 supercharged 340 hp (250 kW) petrol engine. This means that it will be mated to the first-ever all-wheel drive system in a Jaguar XJ and XF models.
An active torque-management system, Jaguar Instinctive All-Wheel Drive offers a performance-oriented rear-drive bias and can shift power to the front wheels to either pre-empt or counter wheel slip.
For instance, when the Jaguar is driven in dry-road conditions, the all-wheel drive system normally sends most torque to the rear wheels to preserve the agile driving feel and response of a rear-wheel drive.
In addition, the system monitors grip levels, the steering and throttle inputs at all times.Using special control algorithms, the system can proactively predict rear-tire slip and send torque to the front wheels to help increase traction.
And as a matter of fact, Jaguar engineers spent 18 months testing the new Instinctive All-Wheel Drive system in a different of conditions. Some of them featured frozen lakes and split friction coefficient surfaces.
Source: Jaguar